Weather – Sunny. Increasing cloudiness late this afternoon. Wind becoming south 20 km/h this afternoon. High 10. UV index 7 or high.
News Tidbits – The bears are making their reappearance after winter. People are advised to be cautious. In the Sault this weekend, a bear with cubs attacked a woman who was outside her residence with her dog. SSM Police issued a press release, "On April 27, 2018 around 11 p.m., a female had taken her dog out in the 600 block of Old Goulais Bay Road while out the mother bear and cubs were in the area. At some point, the female was attacked by the mother bear which caused several puncture wounds to the victim's back as well as cuts to her head. Family members responded to calls for assistance and the bears ran off. The victim was transported to Sault Area Hospital by EMS where she was treated for non-life-threatening injuries."
Residents of Folyet were shocked to find out last Thursday night that their community might be losing cellphone and internet services. The communications tower on Highway 101 (the OPP tower), where the wireless equipment is located, is owned by the Ontario government through Infrastructure Ontario, and lease managment is handled by CBRE, who then leases the space to Bell Canada for the wireless service. A 700% rise in rent has been demanded of Bell. The town depends on cellular and internet service for a variety of communications: Emergency services, nursing station, volunteer fire department. Although the population of Foleyet is 140, that population expends in the summertime.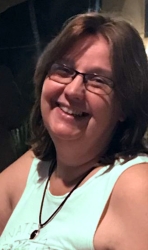 Latest posts by Brenda Stockton
(see all)