Apr 10, 2018 @ 08:14
Mixed Curling – The Championship Game has been rescheduled to tonight, Tuesday, April 10th at 6:00 p.m., Team SPENCER versus Team BOYD.
Ladies Curling – Championship Game is scheduled for Wednesday, April 11th.
Men's Curling – The Championship Games sees Team TERRIS versus Team LESCHISHIN at 7:00 p.m. on April 11th.
Then on Friday, April 13th, the 71st Annual Men's Curling Bonspiel begins at 6:00 p.m. There are 24 teams entered in the Bonspiel. Championship Games will occur at 2:00 PM on Sunday, April 15th.
Come on down to the Curling Club to see some exciting curling.
---
24 Team Schedule – Friday Evening
Time
Sheet
Game #
Skip Name
6:00
1
Dan Lethbridge
6:00
1
Spencer Terris
6:00
2
Ron Rody
6:00
2
Jim Hoffmann
6:00
3
Randy Klockars
6:00
3
Carl Punkari
6:00
4
Ken Graham
6:00
4
Joe Mcoy
8:00
1
Dennis Lethbridge
8:00
1
Tom Terris
8:00
2
Gino Pasqua
8:00
2
Mark Leschishin
8:00
3
Paul Young
8:00
3
Clint Cudmore
8:00
4
Bruce Moore
8:00
4
Dave Trudeau
10:00
1
Steve Napierkoski
10:00
1
Brian Culhane
10:00
2
Tim Lavoie
10:00
2
Mark Szekely
10:00
3
Randy Gilbota
10:00
3
Scott Seabrook
10:00
4
Chris Gilbota
10:00
4
Paul Findlay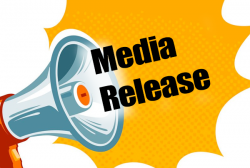 Latest posts by This Media Release
(see all)