Mar 14, 2018 @ 08:12
The congregation welcomes everyone to Worship at First United Church.  Services are held on Sunday at 11:00 a.m. If anyone has a question or concern please leave a message on the answering machine at the Church 705-856-2926
CHURCH OFFICE HOURS – Thurs. 1 -3 p.m. Roberta requests that an appointment be made. Please call 705-856-2926 & leave a message.
We are now in the season of Lent which lasts until Easter.
Thurs.  Mar. 15   Worship Comm. – 9:30 a.m.
Sat.       Mar.  17  Prayer Shawl Ministry – 3 p.m.
Sun.      Mar.  18  Official Board Meeting – following Morning Worship
Fri.       Mar.  30   Good Friday – We are joining St. Paul's Anglican Church
                                                            for Worship
The Easter Cross of Lights will again be placed above the front door of our Church.
If you wish to purchase a bulb in memory of someone the cost is $5.00 a bulb.
Please contact Maria at 856-2861.The Cross of Lights will be lit on Palm Sunday.
This is the 20th year that Maria, Russell & their Family have installed the Cross.
Advance Notice :- April 12-16   Thrift Shop
                                We are NOW gratefully accepting donations.
O give thanks to God for God's steadfast love.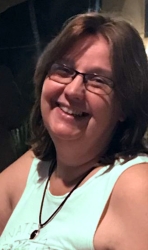 Latest posts by Brenda Stockton
(see all)