Mar 7, 2018 @ 23:39highway
Algoma-Manitoulin NDP MPP Michael Mantha said that winter highway road closures are continuing to disrupt the lives of northern Ontario families, adding that on two occasions in the last month, major northern highways had to be closed because of broken or faulty equipment.
Mantha said that the experience with private contractors has proven the more expensive privatized system is letting Ontarians down, and risking their safety. It's time to reverse the privatization, he argued.
"On February 25, Highway 17 – the TransCanada Highway – was closed from Wawa to White River. Highway 101 between Wawa and Chapleau was also closed due to the absence of snow plows available, as too many had broken down," said Mantha. "This situation is becoming more and more frequent and people can't access the roads allowing them to get to the doctor, to work, see friends and family or go to school. I received a call from Sue Cauchy — a Chapleau resident — describing her ordeal regarding the road conditions who told me she was thankful to be alive. Ross Joyce from Manitoulin Island contacted me last night describing an incident that his wife had experienced on roads on Manitoulin Island. Enough is enough."
In question period at Queen's Park on Wednesday, Mantha said that private contractors aren't addressing broken plows and faulty equipment, resulting in  highway closures throughout northern Ontario. The private contractor, Broadspectrum, which used to be known as Transfield before changing its name after a shocking human rights scandal, has racked up hundreds of thousands of dollars in penalties for poor performance in  Sault Ste. Marie and the Algoma region.
"Broken down snow plows and lack of back-up equipment in good operating condition are getting so frequent that it also happened just last week in the Hornepayne on Highway 631," said Mantha. "The plow had been tagged as unsafe by one of the employees; however the plow was put back on the road where a mechanical failure happened with the wing of the plow hitting the cab of the truck. People in the Northern Ontario depend on access to main roads, and snow removal employees deserve safe working conditions."
"When is this government going to fix the Winter Road Maintenance Program in Northern Ontario? If the private sector is not able to deliver, why doesn't the government return the Winter Roads Maintenance Program into public again?" asked Mantha.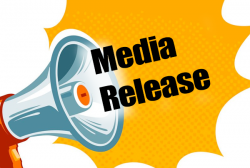 Latest posts by This Media Release
(see all)