Mar 5, 2018 @ 17:40
NDP Health critic France Gélinas released the following statement Friday, March 2, 2018:
"It was 10 years ago today that I wrote my first letter to the minister of health demanding equity of access to PET scanning for the people of Northeastern Ontario.
Sam Bruno started advocating for a PET scan for Sudbury in 2008. Why is it that the grieving Bruno family had to spearhead efforts to raise $3.5 million to pay for the purchase when other communities don't?  Why did 32,000 people have to sign petitions before the minister would even consider a PET scanner for the Northeast? And after the minister announced in 2016 that a PET scanner was on its way, why are we still waiting – for years – for the actual installation, when other communities get it done in months?
It took our communities from 2010 to 2016 to raise $3.5 million to cover the cost of purchasing the pet scanner, and we are still waiting. It should never have come to this.
Northerners can be excused for feeling left out after the minister announced this week that the province will fund a new PET/CT scanner in southern Ontario, and promised it will be operational in just months.
Kathleen Wynne and the Liberals overlook the north. All Ontarians deserve access to excellent health care. But, after 15 years of the Liberals, not only have the Conservative cuts to care not been fixed, but the north has seen health care continue to deteriorate."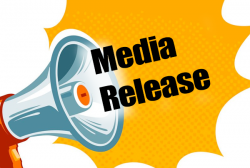 Latest posts by This Media Release
(see all)