Feb 28, 2018 @ 16:30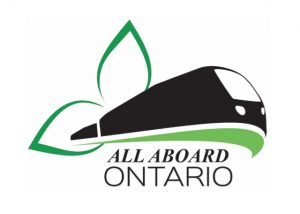 For the third straight year, the federal Liberals have produced nothing but unsubstantiated promises and $5 million more for studies while VIA Rail Canada continues to disintegrate.
"Unfortunately, the VIA tidbits in Budget 2018 are exactly what we've come to expect from this government," says Robert Wightman, president of the citizens' advocacy group, All Aboard Ontario.  "All we see is enough money to provide life support for VIA's deteriorating service, a vague, dollar-less promise of new equipment for the Quebec-Windsor Corridor and yet more public bucks thrown at studies of the ridiculous high-frequency rail plan that VIA keeps waving in front of us without ever producing an actual plan.  This is supposed to reassure us.  It doesn't."
Budget 2018 calls for the funding of more studies of the Toronto-Ottawa-Montreal HFR scheme through to 2020-2021, on top of a previous $3 million.  It also proposes an unspecified amount to buy new corridor equipment to replace the life-expired fleet VIA is now operating.  But it weasels out of putting a dollar figure or a delivery date on the equipment by saying those details can't be released "due to an upcoming procurement."
All Aboard St. Marys co-founder Chris West says, "This just demonstrates the Trudeau government is playing Russian roulette with VIA's future.  We had proof of that this past weekend here in St. Marys, when passengers were turned away because of a lack of space.  That's due to the rapid deterioration of VIA's ancient fleet, which even its own corporate plans say will lead to service cuts within two years.  One of our two trains runs with a maximum of four 35-year-old cars, while the other two-car train gets one that was built in 1946 and the other in 1955.  Even the locomotive is a 30-year old relic."
The situation is no better on VIA's trains outside the Quebec-Windsor Corridor, where equipment problems, freight-inflicted delays and mounting costs are not being addressed by Ottawa.  This is most apparent on VIA's flagship train, the Canadian, which has become an object of shame from Toronto to Vancouver.
The founder of All Aboard Northern Ontario, Eric Boutilier, says, "It's doubtful there is a less reliable rail service in the industrialized world than the Canadian, which used to be one of the world's finest trains.  It has been as much as 48 hours late in recent weeks and it hasn't been on time once since before Christmas.  Imagine what that does to the travel plans of isolated travellers, who often have no other public transportation options.  So much for the inclusivity and fairness this government constantly claims as its guiding principles.  This sends a bad message to Northern Ontarians, who are being made to feel they just don't count."
All three branches of the All Aboard Network have repeatedly pointed out what's needed to provide a modern, reliable and efficient rail service.  It requires immediate investment in proven, off-the-shelf equipment, the replacement of the government-appointed political hacks on the VIA board with seasoned professionals and legislation to compel the railways upon which VIA operates to treat passengers as well as they treat freight.
Says Wightman, "Even if Ottawa does come through with the equipment funding, we have extreme reservations about VIA's ability to make the right choice.  Their selection of the unreliable Bombardier LRC trains in the late 1970s and the problem-plagued, second-hand Renaissance cars from England in 2001 doesn't fill us with confidence.  We remain to be convinced VIA's up to it or that this government is sincere when they mouth platitudes about their support for environmentally-sustainable rail passenger service."
In the opinion of all three All Aboard groups, today's budget release is further proof that Canadian rail passengers are being set up for the obliteration of their already inadequate rail service at a time when our global competitors are investing wisely in theirs.
"We'll believe the Trudeau government is serious about fixing VIA when we see the plan, the funding and the right equipment on the tracks," adds West.  "Even if they eventually do it, it's still far off and VIA's downward spiral continues to accelerate.  These 'sunny ways, sunny days' promises really just amount to Ottawa once again shafting Canadian rail passengers."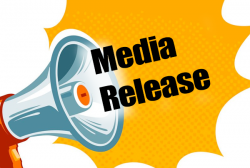 Latest posts by This Media Release
(see all)