Feb 5, 2018 @ 09:37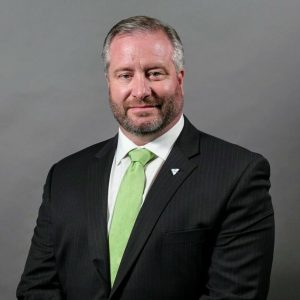 I am sure that I don't have to remind you that Monday February 19th Ontarians celebrate Family Day. The holiday is celebrated on the third Monday each year. Ontarians work very hard to support their families and help our economy grow. But sometimes our lives are so full that it's hard for people to make the time they want and need to spend with their loved ones – young and old. We in the North especially need time to connect with others, relax and enjoy what has got to be one of the most spectacular and scenic regions with a host of opportunities to enjoy our great outdoors. I really hope everyone will plan to make the most of this year's holiday.
You don't have to have a doctorate in sociology or economics to know that life is so much more complex and trying than it was when most of us were younger or for our parents. People are having to work two or even three jobs all year long and, as a result, families suffer from breakdown. It's become the norm for young people starting out to have to rely on family for added support for basics. People are actually being forced to decide whether to put food on the table, pay their hydro or pay the rent.
Just days ago Ontario's Financial Accountability Officer (FAO) released a report that shows proof positive that life is in actual fact getting harder for Ontario families. Under the Wynne Liberals, Ontario household debt is increasing faster than the rest of Canada. People are taking on more and more debt just to pay for the basics like rent, medicine and electricity. The time has come for us to take a new direction – one that makes life a little easier for folks like you and I.
Costs are increasing, but middle-class wages are not. According to the census, median household income growth between 2005 and 2015 was only 3.8 per cent – the lowest in the country by far, compared to provinces that saw their median income grow by more than 30 per cent over the decade. That's about 8 times more than Ontario's growth!
We just can't keep going in the direction that Kathleen Wynne has been leading us, with skyrocketing hydro, rising rents and unaffordable drug costs. The Conservatives and Wynne Liberals' plan to keep Hydro One private, driving up the cost of electricity, must be stopped. And cuts – like the Conservative's plan to cut $6.1 billion in services we all count on – will only make things tighter for households. In terms of drug costs, New Democrats are delighted to see the Liberals adopted part of our suggestion of paying for prescriptions. But by only paying for young people under 25, this is not even a half measure. What about the thousands of others who are struggling? My office hears every week from people who say they can't afford their medication costs. Seniors and those on fixed income are still suffering and having to pay for medication out of pocket or simply go without and put their health at risk.
Kathleen Wynne loves to grandstand and say how much the Liberals are doing to help the people of Ontario and how important each one of us is. Yet, just follow the news to see how much they really care. Look at the gas plant scandal that recently came to a conclusion in the courts. Ontarians are understandably still upset at the more than $1 billion in public money the Liberals blew to save a few seats by moving gas plants in 2011. It's clear that there was a scramble to cover-up their motives. Families are still footing the bill, and are shocked by the lengths the Liberals will go to just to score a few political points. The guilty verdict for the high ranking Liberal official proves that that systemically the Liberals will do whatever it takes, at any cost to families, to protect themselves and their party's seats ahead of an election.
Like I said last week, "insanity is doing the same thing over and over again expecting different results." We need to change our path – and the good news is that there really is hope for relief. New Democrats have a plan for prescription drugs for everyone, regardless of age and income. We will bring Hydro One back into public hands to get electricity bills down, and keep them down. And we'll help deliver affordable housing so families can afford to stay in their neighborhood and raise their kids in the city that they call home.
I really do believe that positive change is in the air.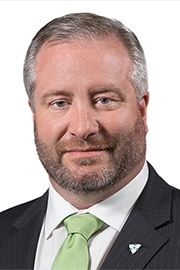 Latest posts by Mike Mantha
(see all)