Jan 1, 2018 @ 10:04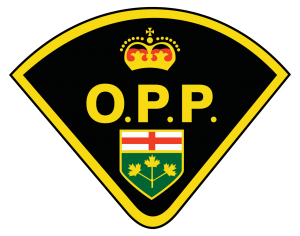 On Sunday December 31, 2017 at approximately 1:00pm, officers from the Nipigon and Thunder Bay Detachments of the Ontario Provincial Police (OPP), OPP Traffic Collision Investigators (TCI) and the OPP Highway Safety Division (HSD) as well as Shuniah Fire Department, and Superior North Emergency Medical Service (EMS) responded to a three vehicle collision on Highway 11-17 near Pearl Road 5.
Preliminary investigation found that an eastbound bound pickup truck crossed into the oncoming lane and collided with a west bound tractor trailer, subsequently a secondary collision occurred between the pickup truck and a second west bound tractor trailer.
The 78 year old male driver of the pickup was pronounced dead at the scene. There were no other occupants in that vehicle
The passengers of the tractor trailer units were not injured.
The identification of the deceased male is being withheld pending notification of next of kin.
Highway 11-17 was closed for approximately 6 hours while the investigation was conducted.
The investigation is continuing.

The Ontario Provincial Police (OPP) provide policing services throughout Ontario. Our officers are responsible for policing over one million square kilometres of land and waterways. They provide frontline policing services to more than 320 Ontario municipalities and patrol over 126,000 kilometres of provincial roadways.

Latest posts by Ontario Provincial Police (see all)