Nov 30, 2017 @ 08:40
On Wednesday, Patrick Brown's Conservatives and Kathleen Wynne's Liberals joined together to support Wynne's hydro privatization, voting against a motion from NDP Leader Andrea Horwath to start undoing the damage of privatization.
"It's troubling to people that Patrick Brown has decided to back Kathleen Wynne's privatization scheme," said Horwath. "With a privatized Hydro One, we have sky-high and rising hydro bills, multi-million-dollar executive salaries, time-of-use billing and, now, a proposal to install pre-pay meters. It's clear that Ontarians are no longer the priority in our hydro system – they're just a cash-cow. That's unacceptable to me, and I don't know why Kathleen Wynne and Patrick Brown are defending it."
Horwath's motion would have triggered a critical part of the NDP hydro plan – using the dividends from Hydro One to begin bringing the shares back into public hands.
"It's not too late," said Horwath. "There is a way to reverse this privatization, undo the damage and take Ontario in a better direction. We can give families hope that hydro bills will go down and stay down."
In addition to bringing Hydro One back into public ownership, Horwath's plan ends mandatory time-of-use pricing; bans unfair rural, remote and First Nations delivery rates; and aggressively seeks to end bad contracts. In total, the plan is expected to lower hydro bills by about 30 per cent.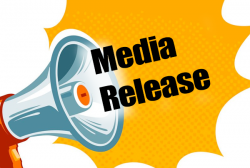 Latest posts by This Media Release
(see all)