Dec 14, 2017 @ 08:26
On Wednesday morning, Kathleen Wynne's Liberal government blocked an NDP bill to ban pre-pay hydro meters in Ontario and protect families from having their electricity cut off if they don't feed the meter.
NDP Leader Andrea Horwath asked for unanimous consent to allow her bill banning pre-pay hydro meters to become law before the legislature breaks for the winter. Horwath introduced the Protecting Hydro Consumers Act (Prepayment Meters), 2017 on Dec. 11.
"Today, we had an opportunity to do the right thing and put an end to the privatized Hydro One's attempt to force families to feed the meter or face having their electricity cut off," said Horwath. "By rejecting this bill, Kathleen Wynne and her Liberal government have sided with the privatized Hydro One and let families down once again."
A scheme to install and use pre-pay meters in Ontario was hidden within Hydro One's application to increase rates for 2018 to 2022. Horwath is concerned that pre-pay meters skirt the ban on winter electricity disconnections by cutting off electricity automatically if the meter is fed with credits purchased by rate-payers. The application says customers would feed the meter by buying credits at a corner store or online.
"The solution to Wynne's sky-high hydro bills is not to make families pay up-front and ensure private companies come out on top — it's to lower hydro bills so people can actually afford to pay them," said Horwath.
NDP legislation banning pre-payment meters is in addition to Horwath's plan to bring Hydro One back into public hands while bringing hydro bills down by about 30 per cent for residents and businesses, and ending mandatory time of use pricing. Patrick Brown and the Conservatives made it clear in their platform that Brown backs Wynne's privatized hydro system and borrowing scheme, and would make no changes.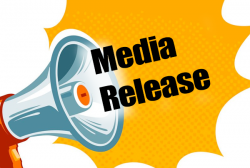 Latest posts by This Media Release
(see all)