Nov 27, 2017 @ 15:44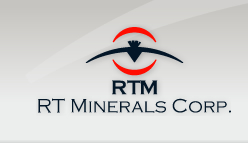 RT Minerals Corp. announces an update on its Norwalk gold property located near Wawa, Ontario.
The Company has completed further surface exploration including trenching of a new target area called the Red Carbonate Zone ("RCZ"). A total of 15 grab samples were collected from the RCZ and have been submitted for pulp and metallic sieve analysis and fire assay.
An area of approximately 25 metres wide by 25 metres long was excavated and trenched on the RCZ. This area consists of a red-brown crystalline carbonate body which is approximately 2 metres to 5 metres in width and hosts approximately 25% quartz veining. The hanging and footwall walls of the RCZ consist of an intermediate to felsic schist.
The hanging wall, footwall and the carbonate vein are mineralized with locally up to 2 to 3% sulfides and all units have potential to be gold bearing. Historical assays from the RCZ have returned up to 0.43 ounces per ton gold.
Carbonate zones and veins of this nature are present in the Timmins and Campbell Red Lake gold camps, and are one of several host units associated with gold deposits in these camps. These carbonate veins are a significant fluid channel for gold mineralization, and normally are 30 centimetres to 60 centimetres wide.
RTM's Red Carbonate veining at Norwalk is 2 metres to 5 metres wide in the trenched area, which is uncommonly wide when compared to carbonate veins and zonation of this type in the Timmins and Red Lake gold camps.
The strike of the RCZ is east-southeast which is generally consistent with the strike of local geophysical features detailed in the Company's 31-line kilometre geophysical program completed in September 2017 from which 64 targets remain untested. The RCZ is situated approximately 600 metres south-southeast of the high grade Gananoque showing and accordingly, the Company will initiate work to test this 600 metre gap. The RCZ is open on strike in both directions along the local geophysical trends and is open to depth.
The Company will carry out approximately 4-line kilometres of extended geophysics to cover the area between the Gananoque showing and the RCZ and follow this work with trenching and drilling within this 600 metre gap and the general area of the RCZ. This work on Norwalk is subject to further financing being secured by the Company.
Mr. Kevin Kivi, P.Geo. is the Qualified Person for RT Minerals Corp. and approves the technical content of this news release.
ABOUT RT MINERALS CORP.
RT Minerals Corp. is a junior resource company engaged in the acquisition, exploration and evaluation of primarily gold and diamond properties in Canada. The Company's principal mineral properties are in the Wawa area and include: Ballard Lake Property; Norwalk Property, Dill River Property, Golden Reed Mine Property, and the Dog Lake Property.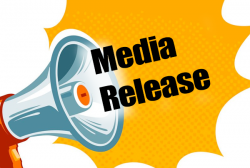 Latest posts by This Media Release
(see all)