Nov 20, 2017 @ 14:20
In question period on Monday, Ontario NDP Energy critic Peter Tabuns called on the Liberal government to stop a plan that will force Ontario families to pay even higher bills for electricity. The recently privatized Hydro One is now seeking a rate increase of over $140 per household by 2022.
"Last week, the CEO of the privatized Hydro One defended sharp rate increases he is seeking to benefit investors," said Tabuns. "He told the Empire Club that the rate increases were needed for capital investments to keep the system reliable. But the Ontario Energy Board did not believe this, and told Hydro One to reduce its revenue demands. Hydro One basically refused, and came back with nearly the same demand.
"Let's be clear — Hydro One is not seeking this money to improve service. It wants this money so it can build an empire, including its ridiculous $6 billion purchase of Avista."
The $6.7 billion purchase is of Avista Corp, an energy corporation based in the United States serving customers in Washington State, Oregon, Idaho, Alaska and Montana, which also owns one of the largest dirty coal-fired power plants in America.
The $140 rate increase is on top of Hydro One's claim for 100 per cent of the $2.6 billion tax benefit gifted by the Ontario government, leaving nothing to be passed onto ratepayers through savings.
"Two years ago, the premier promised that Hydro One would lower hydro rates after it became a private corporation," said Tabuns. "But the privatized Hydro One refuses to lower rates, even after the premier gave it a $2.6 billion tax break. In fact, Hydro One is taking the Ontario Energy Board to court so it can keep 100 per cent of this tax break, and leave nothing for ratepayers."
Tabuns said Ontarians can't afford to keep being let down by Wynne. Instead of the disappointments, he pointed to the NDP's plan to bring Hydro One back into public hands, lowering rates substantially and keeping them down.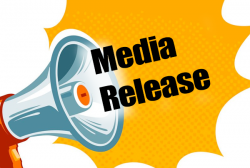 Latest posts by This Media Release
(see all)