Oct 18, 2017 @ 09:50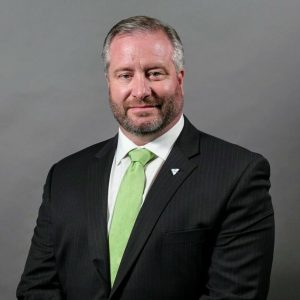 Even though I talk or write very frequently about all the things that make Algoma-Manitoulin such an outstanding place to live and work, I truly believe in my heart that our region has been more than blessed with many outstanding individuals who make a difference in our communities. Be they community service or interest group leaders, municipal or First Nations leaders, teachers, doctors or volunteers, my office is kept busy sending out letters and certificates congratulating so many individuals for the contribution they make.
Here's a recent example. Just this week it was with great pleasure that my federal NDP counterpart Carol Hughes and I acknowledge the initiative and accomplishments of 13-year-old Autumn Peltier of Wiikwemkoong. Autumn has been nominated for an International Children's Peace Award for her success and determination to bring global attention the matter of protecting our waterways. Water is of sacred value to Indigenous cultures. Her desire to speak up has enabled her to have an audience with Prime Minister Trudeau and participation in several intercontinental events.
Sometimes when I sit in the Legislature and listen to Kathleen Wynne and the Liberals spouting on about how wonderful their policies and initiatives are, I can't help but think that they could take a page out of Algoma-Manitoulin's book on the importance of truly caring.
Take a moment to think back on some of the most recent occasions in which the Wynne Liberals have proven that they don't really care about people – they only care about being re-elected. Take for instance the closure of Sears stores across Canada. This will affect nearly 12,000 workers. Thousands of families will find themselves without a breadwinner, struggling to get by without severance and at risk of losing their pension. Hardworking families throughout Ontario are having their world turned upside down as they are being let down by their government when they need to support the most.
I say this because just last year NDP MPP Jennifer French put forth a motion that if passed into law would ensure the benefits owed to pensioners are given priority ahead of large corporations, banks and creditors when a company files for bankruptcy. Despite the fact that the Wynne Liberals first supported the motion, they have subtly since turned their backs on this commitment of support in favour of their rich friends. Would a caring government do this to the people they represent? All they had to do was keep the motion moving forward, but they chose to let down current Sears employees, former employees, and all workers across Ontario. Now, more than ever, Sears Canada employees and workers throughout Ontario need a government that cares about people.
Last month during question period I demanded that the Wynne government answer the call of northern First Nations communities who are struggling to access mental health services. If a family lives in Sault Ste. Marie, Blind River or Elliott Lake, they have direct access to Algoma Family Services (AFS) children's mental health services. However, if a family lives on a First Nation, they receive no children's mental health services from AFS.  According to Chief Elaine Johnston of the Serpent River First Nation, Indigenous children living in communities between Sault Ste. Marie and Sudbury wait up to two years for mental health support. Nogdawindamin Family and Community Services is seeking to take over providing children and mental health services from area agencies—a proposal supported by Algoma Family Services.
AFS says their desire is to provide help but unfortunately, they lack the expertise and resources to provide any services to First Nations in our area or to Indigenous children who are in the care of Nogdawindamin Family and Community Services. This is why Nogdawindamin has submitted a proposal to the Ministry of Indigenous Relations and Reconciliation requesting funding for the delivery of culturally-appropriate children's mental health services to our area's First Nations communities. Unfortunately, the ministry's response was quite simply that there is no money for this. Period.  I felt it necessary to advise the minister, "every child matters."
It is not enough for a government to just develop legislation and policy and to manage the books. We need to be certain that we elect leaders who don't see electors as simply as names, and votes. We can do better than this. We need to elect leaders who actually care about what happens to the real people they represent. And I won't accept for a minute that this is just pie in the sky thinking. I know because I work with many such individuals in the NDP caucus. We need to help nurture and develop the Autumn Peltiers of our society.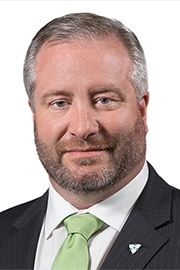 Latest posts by Mike Mantha
(see all)