Oct 6, 2017 @ 21:19
Ontario NDP candidate John Rafferty, for the riding of Thunder Bay-Atikoken issued the following statement on code blacks in Thunder Bay:
"Yesterday we learned through media reports that nearly every day, our city faces a code black – meaning there are no ambulances free to respond to an emergency call if it comes in.
This situation is dangerous. A Hamilton woman died this summer after waiting on the floor of her home for an ambulance during her heart attack while none were available. No one should ever have to wonder if an ambulance they need is on the way, and no family should ever have to wonder if a code black contributed to their loved one's death. 
Paramedics point out that increased hospital waits contribute to this dangerous problem. They wait with their patient at the hospital until that patient can be transferred into the hospital's care. Years of cuts and freezes from both the Conservatives and Liberals have resulted in wait times that are far too long.
The last Conservative government fired 6,000 nurses, closed 28 hospitals and slashed over 7,000 hospital beds, and the Liberals cut and froze hospital budgets for years. This has led to an overcrowding and hallway medicine crisis in our hospitals.
The Ontario Hospital Association has said that without immediate action, this crisis is about to get worse. 
I know that we can do better. Andrea Horwath knows we can do better. She's making it a priority to deal with hospital overcrowding. She believes we have to cut wait times – not cut nurses. She's called for a moratorium on the cuts to frontline care providers. Horwath has committed to a change that would properly fund Ontario hospitals, including a guarantee that hospital funding will always, at a minimum, keep up with inflation, population growth, and the unique health needs of each community. And she introduced a plan to create Ontario's first universal pharmacare program. Providing drug coverage for everyone – regardless of age, income or health history – can improve health outcomes, and reduce demand on emergency and hospital services. 
The people of Thunder bay deserve to know that when they call 9-1-1 in an emergency, help will be there."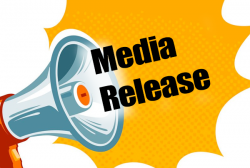 Latest posts by This Media Release
(see all)