Oct 2, 2017 @ 15:57
John Vanthof and the NDP spent the past week grasping at straws, trying to drum up some controversy around our Fair Hydro Plan, while misleading the people of Ontario.
Let's get the facts.
Electricity rates are not going to go up after the next election. Under the Fair Hydro Plan, electricity rates were lowered by 25 per cent, on average, for all residential consumers and as many as half a million small businesses and farms. And any increases to bills will be held to the rate of inflation for four years. We are currently working on Ontario's next Long-Term Energy Plan, which will outline how we will take more costs out of the system in the following years, ensuring affordable electricity for Ontarians.
Electricity rates are coming down even more for some people – those living in the most rural and Northern communities, low-income people and those individuals using electricity-intensive medical devices – with savings to the tune of up to 40 to 50 per cent. Some of these programs, along with other measures to help small businesses and industrial customers, need to be applied for. That's why every Fair Hydro Plan ad pointed people to www.ontario.ca/fairhydroplan, where information about these programs is front and centre.
Our awareness campaign, which ended in August, has cost approximately $3.7 million of the $5.5 million budgeted. The government has a duty to inform Ontarians on important subjects from public education on children's vaccines, tax changes and impaired driving, to revenue generating activities such as tourism and international investment and trade. To fulfil that duty, the government pays for advertising that is appropriate, effective and cost-efficient.
The Fair Hydro Plan awareness campaign has been working. We now have more than 232,000 people signed up to the Ontario Electricity Support Program – an increase of more than 5,100 over the month of September. Thousands more are eligible, and we will continue to work hard to inform people about the programs available to them.
I would ask John Vanthof and the NDP to help support our efforts to make electricity as affordable as possible for the people of Ontario by informing them of programs that can help. In the meantime, I encourage everyone to visit the Fair Hydro Plan website to see what programs might apply to them.
Hon. Glenn Thibeault | Minister of Energy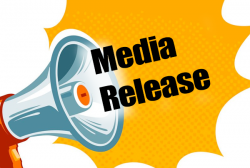 Latest posts by This Media Release
(see all)