Sep 20, 2017 @ 08:45

MacDonald Mines Exploration Ltd. announces that it has initiated an approximate 2000 metres sonic drilling program of the Oxide Sands at its Wawa-Holdsworth Gold Project.
Quentin Yarie, President and Chief Executive Officer of MacDonald Mines stated, "Our exploration program to date has shown that the precious metal content and extent of the Oxide Sands is larger than historically identified. Our on-going trenching program is defining the lateral extent of the Sand. This drilling campaign will enable us to assess the vertical distribution of the precious metals within the Sands as we continue to work towards developing a resource."
Sonic drilling, as opposed to conventional diamond drilling, has been optimized for unconsolidated material such as the Oxide Sands. Sonic drilling uses high-frequency mechanical vibration to penetrate the unconsolidated material and recover core samples that are more comprehensive than what is usually possible with this type of material.
Wawa-Holdsworth Project Overview
Neighbouring Richmont's Island Gold Mine, Argonaut's Magino Gold Project and Goldcorp's Borden project, the 1142 acres Wawa-Holdsworth Gold Project is located 20km northeast of Wawa, Ontario. The land package has all the attributes to host a large gold system with numerous gold showings occurring in a 500m-wide deformation corridor. Historic work by previous operators defined three gold targets on the Wawa-Holdsworth Project: 1) Greenstone-hosted quartz-carbonate vein deposits (Soocana Vein System and Reed-Booth Showing); 2) BIF-hosted gold deposits (gold-bearing pyrite zones in an Algoma-type iron formation); and 3) Gold-bearing Oxide Sands developed from the weathering of the auriferous Pyrite Zones.
MacDonald is focusing its near-term exploration program on the Oxide Sands. The soft and relatively unconsolidated material can be extracted like an aggregate and the Company is evaluating its potential extraction.
A recent EM Max-Min survey confirmed that the sands extend at least 1.8km along strike and reach depths beyond 8m. MacDonald's current trenching and sampling program returned up to 6.45 g/t gold (TR775-0), up to 52.7g/t silver (TR750-6) and is also expanding the lateral extents of the "black sands" with the discovery of new precious metals (gold and silver) horizons within the soil profile. This indicates that the gold and silver inventory of the Oxide Sands at the Wawa-Holdsworth Project may be larger than initially anticipated.
Preliminary metallurgical test work showed that conventional flotation techniques can be used to concentrate the precious metals in the sands. In the next month, a sonic drill will be mobilized to assess the vertical distribution of the gold and silver within the sands with the ultimate goal of developing a resource.
Qualified Person
Quentin Yarie, P Geo. is the qualified person responsible for preparing, supervising and approving the scientific and technical content of this news release.
About MacDonald Mines Exploration Ltd.
MacDonald Mines Exploration Ltd. is a mineral exploration company headquartered in Toronto, Ontario focused on gold exploration in Canada.  The Company has built a portfolio of safe-jurisdiction, infrastructure-rich projects that demonstrate the greatest market potential for return. The Company is aggressively advancing its highly prospective Wawa-Holdsworth Project.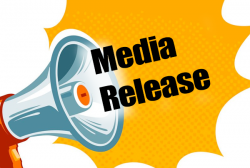 Latest posts by This Media Release
(see all)