Jul 7, 2017 @ 18:42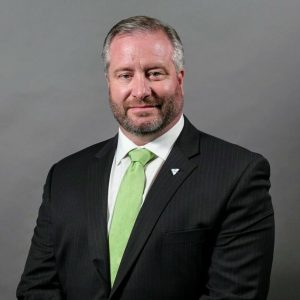 I've always believed that some of the most crucial rules that we must learn in our lives primarily emanate from our Moms and Dads. The thing is, sometimes we hear them so casually and frequently such as when we are walking out the door doing our "thing", we don't truly understand the sage nature of their advice. Things as simple as don't forget your manners, make sure you say thank you, mind your elders and, most important of all, make sure you've got on clean underwear. This week, the one that kept coming to mind was the "mind your elders" advice because of all the news of late about concerns that have come to light about caring for the seniors in our community. It would seem only fair that after our parents spent half their lives caring for us, that we return the favour and make sure they get the best care we can offer when they need it most. Unfortunately, sometimes despite our best laid plans and intentions, such is not always the case
This summer we're hearing heart-breaking stories from inside Ontario's seniors care homes. We've heard of people being left in bed for 18 hours, seniors not getting the basic help they need to bathe and change their clothes regularly. We hear of parents and grandparents who aren't always getting the help they need to get to the bathroom on time. Being older doesn't mean we suddenly lose our sense of pride and self-worth. Our loved ones deserve care that protects their safety, health and their dignity.
Did you know that Ontario has no minimum staff-to resident ratios to ensure proper care and safety? But we have such standards for our children in our classrooms. There are also no minimum standards for how often seniors are offered a bath, or how long they can be left in bed if they need help to get up. In 2014, long-term care homes reported more than 12,900 "critical incidents." Critical incidents include events such as improper care, residents missing for hours, resident falls requiring hospitalization or early death. In 2015, the Auditor General reported that short-staffing was a concern in Ontario long-term care homes. Yet, in 14 years of power, what have the Liberals done to address these concerns?
And the Liberals are not the only one who might feel red in the face about this. You may recall that the last conservative government made risky deep cuts to health care and front-line health care staff. Kathleen Wynne has been doing even more damage. And together, they've swept problems under the rug and refused to talk about it.
It's time for someone who cares to step up to the plate to get to the bottom of these problems and do something about them.
This is why NDP Leader Andrea Horwath has been sharing the NDP's plans for a two-phase public inquiry. Since Kathleen Wynne has failed to do the right thing and investigate the broader, systemic problems in long-term care, a New Democrat government would expand the inquiry after the coming provincial election next spring.
This month, Andrea Horwath is touring the province talking about seniors care, and listening to families and front-line care workers as they describe their experiences with the crisis in long-term care in Ontario. She has held roundtable conversations with residents, care workers, and family members of the victims of killer Elizabeth Wettlaufer. Following that, she joined families in London at their home to hear about their experience. We understand that workers in care homes are doing the best they can – but they're being asked to do more and more, with fewer and fewer resources.
Ontarians deserve an honest picture of the problems in senior's care homes, so we can feel assured that our loved-ones are getting the standard of care they deserve, in terms of safety, quality and availability. Ontarians know there is a crisis in long-term care, and they know we need a much broader inquiry than the one the government is proposing.
New Democrats are calling on the government to ensure that a public inquiry, under the Public Inquiries Act, investigates not only the Wettlaufer case, but also examines the broader, systemic problems in long-term care across Ontario.
We say that if Kathleen Wynne's Liberals won't take action to fix this crisis now, an NDP government will launch an inquiry within 100 days of taking office. It's time to show our elders that we are mindful of them and that we really do care.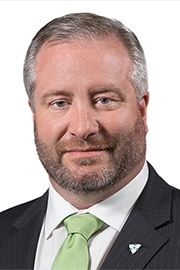 Latest posts by Mike Mantha
(see all)