Jul 7, 2017 @ 18:35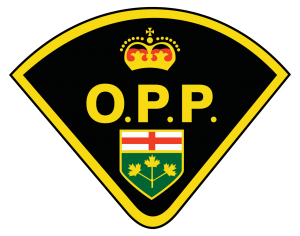 Sault Ste. Marie Ontario Provincial Police (OPP) are investigating an incident that occurred on July 3, 2017 at approximately 12:30 pm on Highway 17 West (of Sault Ste. Marie). A female driver, travelling alone noticed a dark blue vehicle, possibly a Dodge Charger or Dodge Challenger pull in behind her with a red rotating light activated in the middle of the dashboard.
The female driver pulled over to the side of the road and the suspect vehicle pulled in behind her. A male approached her driver's side window. He is described as dark skinned, approximately 30 to 40 years of age, 250 pounds, 5'10" – 6′ tall with black hair in a brush cut style, dark eyes, a scar under his right eye, the outline of a teardrop tattoo under the left eye and no facial hair. He was wearing jeans and older style beige hoodie.
The male did not ask the female for any documentation, and did not identify himself but asked her questions that would lead someone to believe he was a police officer. The male then returned to his vehicle and the female driver left the area and contacted police immediately.
The OPP are asking the public's assistance in identifying this vehicle and the male driver. Any person with information regarding this incident can contact the Ontario Provincial Police at 1-888-310-1122 or their nearest police authority.
Should you wish to remain anonymous, you may call Crime Stoppers at 1-800-222-8477 (TIPS) or submit information online at www.tipsubmit.com where you may be eligible to receive a cash reward of up to $2,000.
The OPP reminds all motorists to be aware of their personal safety at all times when traveling. The OPP's website, www.opp.ca contains a number of useful resources, tips, and links.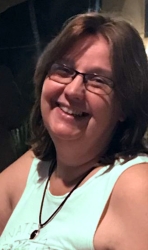 Latest posts by Brenda Stockton
(see all)