The Federal and Provincial Governments announced over $13.6 million in federal funding for 221 water and wastewater projects in 86 communities across Ontario. This investment is part of an agreement between Canada and Ontario under the Canada-Ontario Clean Water & Wastewater Fund (CWWF) agreement. The 221 projects across Ontario that have been approved for federal funding amounts to $19,219,318.
34 projects were announced this morning in Thunder Bay. A city-wide stormwater infrastructure inventory assessment, as well as design and construction of 16 storm water management facilities. The region will also benefit from the construction of new storm sewers and outfalls to improve stormwater passage and capacity. These projects are essential to keeping our waterways clean and our communities healthy and livable.
The Government of Canada is providing Ontario with over $569 million under CWWF (up to 50 percent of the eligible project costs). The provincial government is providing up to $270 million (up to 25 percent of total eligible project costs). The recipients will provide the balance of funding.
Wawa will be receiving monies for rehabilitation and rebuild of the Michipicoten River Village 'Mission' water tower, including a new de-chlorinator. A study will also be funded to identify actions necessary to address Trihalomethanes. The total funding received for these projects is $403,977 (Federal $269,318 and $134,659 Provincial).
Wawa and Surrounding Area Projects
Project Name
Federal
Provincial
Total
Anticipated Start Date
Location
Funding
Funding
Funding
Hornepayne, Township of
Variable Frequency Drive for 3 High Lifts at the Water Treatment Plant
$25,000
$12,500
$37,500
01-Jan-17
Hornepayne, Township of
Replace 15 Main Valves Within the Water Distribution System
$100,000
$50,000
$150,000
01-Jun-17
Hornepayne, Township of
Repair/Replace 20 Curb Stops Within the Water Distribution System
$32,875
$16,438
$49,313
01-Jul-17
Hornepayne, Township of
Radio Communication System for Raw Water Pumping Station
$5,000
$2,500
$7,500
01-May-17
Manitouwadge, Township of
The rehabilitation of town wells #3 & #4 located at 41A Ohsweken Road
$42,500
$21,250
$63,750
01-May-17
Marathon, Town of
Replace Clarifier Domes
$103,934
$51,967
$155,901
01-Mar-17
Marathon, Town of
Purchase and Install Turbo Blower (with Programmable Logic Controller (PLC)  and Supervisory Control and Data Acquisition (SCADA) system)
$58,027
$29,014
$87,041
01-Feb-17
Wawa, Municipality of
Water Reservoir Rehabilitation and technical / operational rebuild (Michipicoten River Village)
$95,000
$47,500
$142,500
01-Apr-17
Wawa, Municipality of
Water Reservoir Dechlorinator.  Purchase and installation of new equipment (Michipicoten River Village)
$100,000
$50,000
$150,000
01-Jan-17
Wawa, Municipality of
Study  to identify actions necessary to address Trihalomethane in drinking water
$74,318
$37,159
$111,477
01-May-17
White River, Township of
Replacement of Waste Water Sewer Main Line (forcemain) from Ontario Street pumping station approximately.
$165,240
$82,620
$247,860
01-Jun-17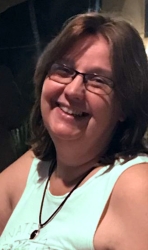 Latest posts by Brenda Stockton
(see all)