May 18, 2017 @ 15:13
At 2:45 p.m. Environment Canada ended the Freezing Rain Warning for White River and Wawa.
May 18, 2017 @ 11:21
11:08 AM EDT Thursday 18 May 2017
Freezing rain warning in effect for:
Wawa – Pukaskwa Park
White River – Dubreuilville
Chapleau – Missinaibi Lake
Gogama – Foleyet
Freezing rain is expected or occurring.
Freezing rain is expected to develop this afternoon and last for a few hours before changing to snow late this afternoon or early this evening. Ice pellets may be mixed with the freezing rain at times.
Take extra care when walking or driving in affected areas. Slow down driving in slippery conditions. Watch for taillights ahead and maintain a safe following distance.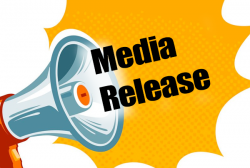 Latest posts by This Media Release
(see all)