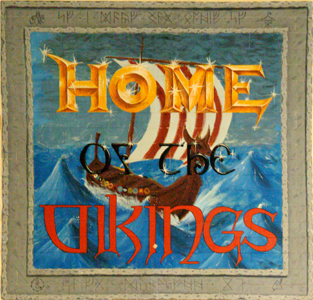 Last week, MHS helped to host the NWOSSAA badminton tournament. Between Ecole St. Joseph and MHS, there were over ninety students playing badminton in our gyms. Congratulations to our senior team and our junior girl's single team who all advance this week to the NSSSAA finals in Chapleau. The NWOSSA tournament will be held at MHS on April 19th.
The LEAD team had bacon cheeseburgers and fries for their lunch special last week and this week they are having chicken fajitas on Thursday.
Spirit Council has been selling Viking wear in the main lobby for the past two weeks. This is the last week to order clothing. They have had a display set up featuring sample clothing. The items are high quality and at reasonable prices. If you would like to place an order you can stop by between 11:30 and 12:30 on Wednesday, April 12th and Thursday, April 13th.
On March 30th, the Ontario Secondary School Literacy Test took place. Staff and students worked very hard to ensure that this stressful day went smoothly for everyone. Results from this test will be available sometime in June.
Midterm is quickly approaching and parent teacher night will be held on April 26th from 5:30 – 7pm. Report cards will be mailed out prior to this date.
A reminder that this weekend is Easter and there is no school on April 14th and 17th.
Latest posts by Brenda Grundt (see all)