Apr 7, 2017 @ 21:39
Shareholder rights law firm Robbins Arroyo LLP announces that a shareholder derivative complaint was filed on behalf of Rentech, Inc. (NASDAQCM: RTK) in the Superior Court of The District of Columbia. The complaint is brought against certain officers and directors of the company for alleged breaches of fiduciary duties, gross mismanagement, abuse of control, unjust enrichment, and waste of corporate assets between November 9, 2016 and the present. Rentech, through its subsidiaries, provides wood fiber processing services, wood chips, and wood pellets.
Rentech Accused of Overstating Operational Capacity
According to the complaint, in a series of press releases and filings with the U.S. Securities and Exchange Commission, Rentech officials misled investors regarding the expected operational capacity of its wood pellet facilities in Wawa, Ontario and Atikokan, Ontario, stating that its Wawa facility would reach full capacity by late 2017. The complaint alleges that due to operational setbacks, the Wawa Facility struggled to achieve its full capacity of 400,000 metric tonnes in the timeframe purported by Rentech officials, and Rentech incurred financial penalties for failing to fulfil contractual obligations as a result of these setbacks. Despite these shortcomings, the complaint states that Rentech officials failed to adequately correct previously made statements regarding the timeline of expected production.
On February 21, 2017, Rentech announced in a press release that it would suspend operations at its Wawa facility and reduce the production at its Atikokan facility due to persistent equipment and operational issues. The company further stated that it was exploring "strategic alternatives," including, a sale of the company, a merger or other business combination, a sale of all or a material portion of the company's assets, or a recapitalization. In addition, the company warned that if it was unable to achieve a strategic alternative in a timely manner, "there could be a material adverse effect on the Company's business, results of operations, and financial condition." On this news, Rentech's stock fell $1.31 per share, or 47.6%, to close at $1.44 per share on February 21, 2017.
Robbins Arroyo LLP is a nationally recognized leader in shareholder rights law. The firm represents individual and institutional investors in shareholder derivative and securities class action lawsuits, and has helped its clients realize more than $1 billion of value for themselves and the companies in which they have invested.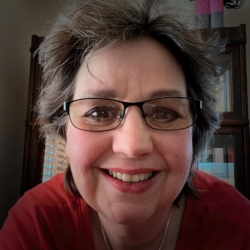 Latest posts by Brenda Stockton
(see all)