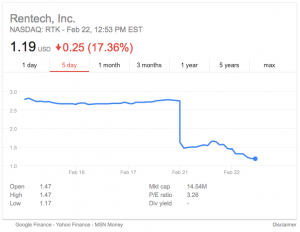 Feb 23, 2017 @ 10:29
The community of Wawa was stunned yesterday by the press release from Rentech, Inc. that its board has decided to idle the Wawa facility due to equipment and operational issues that would require additional unbudgeted capital investment.
There is no word locally yet how many employees were employed at the facility, and are affected by the idling. ServiceCanada is aware of the situation, and the Wawa Regional Employment Help Center is ready to assist the employees affected in this situation.
In the United States, immediately after the announcement was made public, a number of firms announced that they were investigating whether certain statements issued by Rentech, Inc. complied with federal securities laws. Others announce that they are investigating potential securities claims on behalf of shareholders of Rentech, Inc. resulting from allegations that Rentech may have issued materially misleading business information to the investing public.
This information may have hastened the drop in share prices of Rentech Inc. stock.
In March 2015, the Northern Ontario Heritage Fund Corporation (NOHFC), Ontario invested $4 million into the two plants, Wawa and Atikokan, who were to turn Crown-owned wood materials that previously would not have been used or sold, into wood pellets to be used to produce electricity in local and international power production facilities.
In May 2006, Rentech Inc., accepted a wood supply offer of 1,146,000 cubic metres per year of wood fibre from the Province to establish an innovative new industry in White River. The project is expected to create 83 new full-time jobs, 1,000 construction in White River. Rentech's proposed Olympiad Liquid Fuels Plant will use the wood supply to produce approximately 85 million litres annually of low-carbon, biodegradable synthetic jet fuel and approximately 43 million litres annually of renewable naphtha, which can be used to produce biodegradable plastics; it will also produce approximately 40 megawatts of clean, renewable electricity from forest biomass.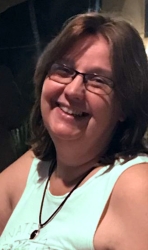 Latest posts by Brenda Stockton
(see all)