Mar 15, 2017 @ 07:27
The Congregation welcomes everyone to worship at First United Church. Services are held on Sunday at 11:00 a.m. If anyone has a question or concern, please leave a message on the answering machine at the Church – 705-856-2926.
Thursday, March 16
Worship Committee – 9:30 a.m.
Saturday, March 18
Prayer Shawl Ministry – 3 p.m. The Prayer Shawl Ministry group have continued to meet every second Saturday from 3:00- 4:30 p.m. since 2006 & are indebted to Rev. Erin Todd who began the original group. ALL are welcome to attend.
Advance Notice:
Thursday, April 27
The next Thrift Shop begins at 5 p.m. ALL HELP warmly welcomed to assist in sorting on Wednesdays at 9 a.m.
May God's love dwell in us throughout every day.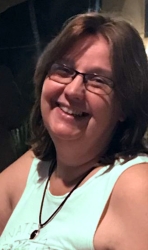 Latest posts by Brenda Stockton
(see all)