This year is an election year for Michipicoten First Nation.
There are six (6) Councillor positions and one (1) position for Chief available. The Election will be held at the Community Centre on Saturday, the 11th day of March 2017.
any voter may vote by mail in ballot. If you will not be available to vote in person on the Polling Day, you may make arrangements with the Electoral Officer Vaughn Johnston to receive a mail in ballot.
A 'Meet the Candidates' night will be held on February 18th, 2017 in the MFN Band Hall at 7 p.m. Candidates running for Council will have 5 minutes to speak, Candidates running for Chief will have 10 minutes to speak. The event will be live broadcasted at http://ustre.am/1ymaK and recorded for later viewing.
Candidates for Chief:
BOBBIWASH, John
BUCKELL, Joseph
LEWIS, Ernie
STONE, Evelyn
TANGIE, Patricia (Pat)
Candidates for Councillor"
ANDRE, Ivan
ANDRE-STONE, Verna S.
BLACK, Daniel
BOBBIWASH, John
CHAPMAN, Wanita
CHALYKOFF, John-Paul
CHURCHILL, Denise
DAY, Sandra W.
DEMARY (TREMBLAY), Janet
EDGAR, Chad
HUMPHRIES, Donnie
LEROUX, Leona Lee
LEWIS, Christopher Laverne
LEWIS, Gerald (Jerry)
LEWIS, Marcel
PERRAULT, Dan
PETERSON, Linda
ROBINSON, David
ROBINSON, (Rosalie) Verlyn
SIMON, Christopher
STONE, Evelyn
STONE, Melanie
STONE, Robert
STONE-PERRON, Tasha
SWANSON, Myrtle
SWANSON, William Sr. (Bill)
SWANSON, William Jr.
TANGIE, Patricia (Pat)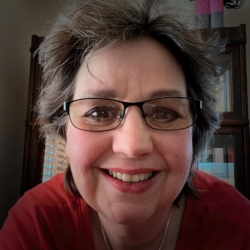 Latest posts by Brenda Stockton
(see all)