Aug 31, 2016 @ 15:39
At last night's Council Meeting, Council and members of the public were able to meet the three parties who have expressed an interest in building Wawa a new Wawa Goose Monument.
A Wawa Goose Monument has been perched over the Magpie Valley and Highway 17 since 1963, 53 years ago. The first goose of plaster and chicken wire lasted 3 years and was fabricated at a cost of $4,000. The second goose made of steel from Algoma Steel (and iron ore from Wawa) that has been standing for 53 years, cost $8,000. Fifty years later, it was estimated that $500,000 might be needed to replace her.
In 2011, the ball began rolling to replace her. A 3-D scan was made by MST Bronze Ltd. in preparation. A fundraising campaign was launched, with people able to purchase a goose, or a feather – or simply make a donation. Karin Grundt wrote a book, "My Life in the Shadow of the Goose', donating proceeds to the monument. Corporate entities have donated to this important monument. $59,727 has been raised at this point. The bids were submitted in the range of $180,000 to $230,000. Mayor Ron Rody confirmed during the meeting that Wawa has received $100,000 in funding from the Federal government as part of the sesquicentennial, Canada's 150th Birthday. That would mean that Wawa has $160,000 in cash on hand for this project.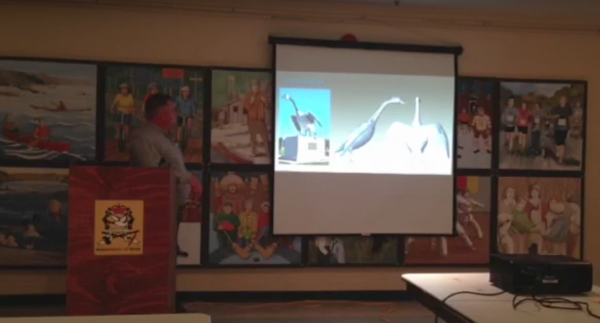 Mr. Matt Fair of Research Casting Incorporated began the presentation. Research Casting has its roots in preserving fossils. They have created fabulous displays of dinosaur skeletons, probably the best-known is Sue at the Field Museum in Chicago. Sue's skull weighs 600 pounds, and would be impossible to put on the neck and support. So a new skull was created for the skeleton, and the original sits on the second floor for visitors to see close up. However, fossils are not the only thing they do; using molding processes they have recreated mining drifts, caves and dioramas.
This company has satisfied the demands of many clients, and museum visitors around the world. Although I believe their quote might be the most expensive, they would only need three and a half months to recreate the goose, and it would be a one day swap on the pedestal.
The only alteration to the original design was that perhaps the pedestal could be changed to a rock pedestal, and remove the concrete base completely.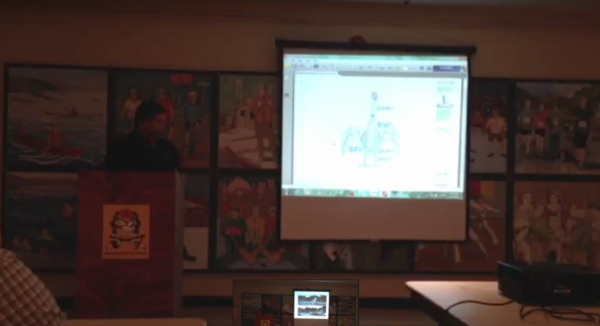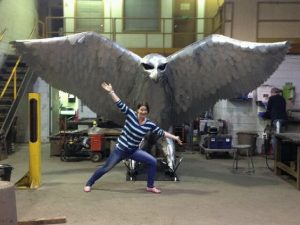 Dave Thur of Muskoka Millwrighting was next. Muskoka Millwrighting has a stronger focus on the fabrication side of things. Dave displayed a drawing of how he would put the new goose together, and answered questions about paint and structure stability with ease. This company has created a beautiful stainless steel hawk with a wingspan of 18′ and over 1,300 individually welded feathers.
Muskoka Millwrighting would work on the Goose at their shop, and bring it to Wawa and install it by spring.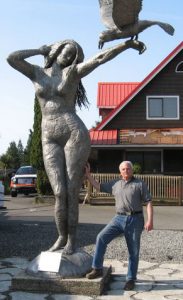 Mike Camp of Mike Camp Designs was the last. An artist with fabrication skills, he feels that sculpting the human being is the ultimate. His 12-foot tall stainless steel 'Raven Lady' is beautiful and still stand although she is 24 years old.
Mike's stainless steel camouflage-painted Spitfire can be seen at the North Colbalt Flea Market. Examples of his work include a 19-foot tall Buffalo in Earlton and an 14-foot steel Inukshuk in The Pas, Manitoba. A very talented artist, he also gave Council and the public a sketch of how he believed the Wawa Goose should look. Mike estimated it would take 14 months to recreate the goose. He envisions working in a local building, with an assistant (20 hours weekly) for this job; but would like to see half of the money upfront.
It was good to see Council and the public participating in the question period after the presentations. Councillor Chiasson queried about the condition of the concrete pedestal, and paint quality/warranty on the Goose. Councillors Liddle and Morrison had none; and Mayor Rody questioned the difference between painting on bronze or stainless steel. From the public came questions about budget, how long for each company to complete the job, being able to protect the interior of the goose from rusting.
Council will score the companies and their presentations on a point based system.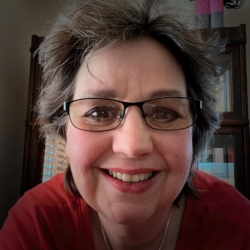 Latest posts by Brenda Stockton
(see all)