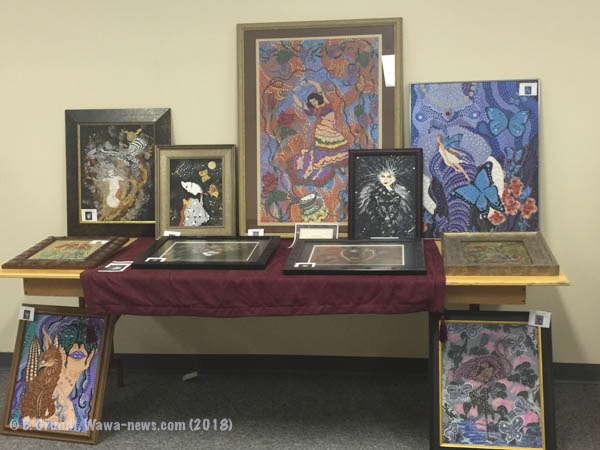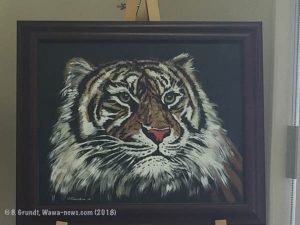 Yesterday was grey, foggy and rainy – a day to stay inside, cuddle on the couch and watch a movie. If that is what you did, you really need to go outside today and enjoy what is promising to be a beautiful day – and stroll down to see the artwork of Carol Sanders.
Carol's acrylic painting features dot painting techniques inspired by the aboriginal dot painting of Australia and a variety of motifs from North American First Nations, blending them with textures, metallic colours, and glazes to create paintings that draw you in. Many images feature more than one focal interest – making an image that continually draws your focus.
Recently retired, Carol is beginning to focus on more painting – her latest efforts feature 'cats'. Her tiger, with his glowing eyes follows you throughout the room. The dream polar bear, a painting that struggled to be created. The canvas underneath has been painted twice before, but was never right until the gloomy mountains and icy waters gave birth to the stunning face of a polar bear.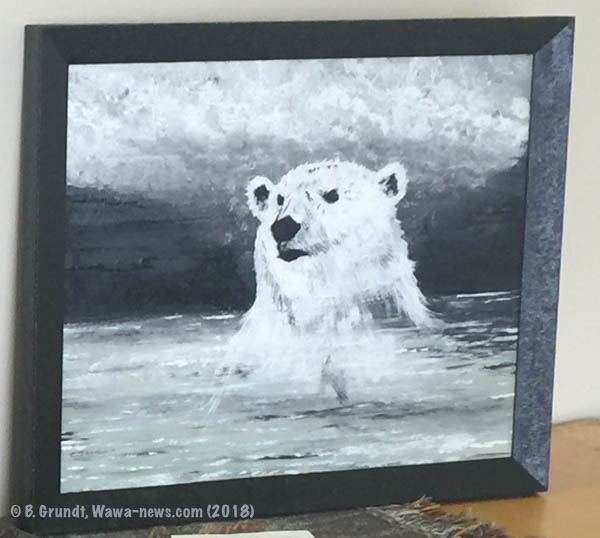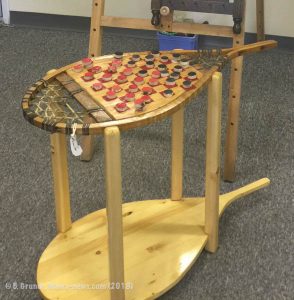 Carol is sharing the gallery with Peter Burgoyne – a familiar artist to Wawaites. His  recycling of old window frames with mirrors and dried flowers under glaze has changed focus. He is now creating beautiful shelves with old snowshoes. This traditional form of winter travel has been reborn into shelves that are quite unique.
If you are taking a stroll today, or feel like taking a drive, stop into the Blue Eagle Gallery and look at the Art Show and Sale (set up beside Wawa Paint and Glass on Mission Road) from Noon to 4 and have a look.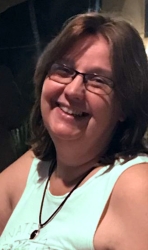 Latest posts by Brenda Stockton
(see all)