The Council Meeting was called to order at 7 p.m.. with all members of Council present.
Emily Cormier, Project Manager at the EDC who is developing the Wawa Energy Plan, and presented it to Council and the gallery. The PowerPoint presentation is posted above. This presentation focused on the Stakeholder Engagement portion of the study. The next stage is the Baseline Energy Study & Mapping. Emily reported that this first stage was highly interactive and successful, informing stakeholders of the MEP, obtaining a list of objectives and opportunities, and developing a strategy for continued stakeholder engagement. Wawa-news will have a complete article later.
During the announcements Mayor Ron Rody thanked the staff for placing the Municipality's
flags at half-mast in honouring Ralph Mill, Wawa's first reeve. He also spoke to Ralph's commitment and dedication to Wawa not only as reeve but as a citizen.
The following meetings are scheduled:
Corporate Planning Committee Meeting – Tuesday, January 27, 2015, at 7:00 p.m., Council Chambers
Police Services Board Meeting (PSB) – Wednesday, January 28, 2015, at 12:00 p.m., Council Chambers (CANCELED). The note was made that the PSB are moving to a 3 member Board from a 5 member board.
Regional Mayors Group Meeting – Monday, February 2, 2015, at 11:00 a.m., 3 Maple Street, Wawa
Regular Council Meeting – Tuesday, February 3, 2015, at 7:00 p.m., Council Chambers
Councilor Neufeld declared a pecuniary for items in the Approval of Accounts during the December meeting at which he hadn't attended. He also declared regarding Items 11.1 and 11.4.
With the approval of the Consent Agenda, Council approved the minutes of the Regular Council Meeting, Tuesday, January 6th, 2015; and the Special Council Meeting, Wednesday, January 7th, 2015. Council also approved the proclamation of March 2015 as Nutrition Month.
A letter was received from the Technical Standards & Safety Authority and Impact of Liquid Fuels Inspections in Northern Ontario.
CAO Chris Wray's report regarding the Environmental Impact Statement for Magino Gold Project. He stated that this EIS shows that Prodigy is bound and determined to build a camp, and questioned the Grown North Plan's actual implementation in Northern Ontario.
Council agreed to provide the Viking Restaurant with a Sewer & Water Rebate equal to 65% of the total charges for November and December 2014, and 65% of the total charges for January to April 2015. This is written into Wawa's by-laws and allows for Council to grant a rebate for sewer and water rates with frontage and connection charges not being affected – should a commercial operation shut down for a period of time, and the owner applies for this seasonal shutdown.
Accounts totaling $868,487.29 were paid for the month ended December 2014.
Council has approved the terms for the renewal of the Municipal Airport Insurance Program, as quoted by AON Reed Stenhouse Inc in the amount of $4,361.00.
Approval was given to the Royal Canadian Legion to borrow the portable elevated stage for their Public Speaking Contest. The Annual Legion Public Speaking Contest will be held February 11th, 2014.
Council has resolved to enter into a new contract with the OPP to provide policing for the Municipality of Wawa with the requirement that all required clarifications on the contract and billing model be satisfied, including a review of the contract by the Municipality's legal counsel. A finalized decision is expected prior to February 27th, 2015.
Councilor Tamara Liddle was approved to travel to the Ontario Good Roads Association / Rural Ontario Municipal Association Conference being held in Toronto from February 22-25th, 2015.
Mayor Rody spoke briefly about conducting a housing study from Canada Mortgage and Housing – this will help determine future projects in the community. Funding of up to $10,000 could be available. There is preliminary work to do first though. He noted that Dubreuilville is currently holding a housing study.
The following by-laws were read and passed:
By-Law No. 2833-15 – to confirm the proceedings of Council at its meetings held on the 7th day of January, 2015 and 20th day of January, 2015.
By-Law No. 2834-15 – to provide for an Interim Tax Levy and the Payment of Interim Taxes for the Year 2015.
By-Law No. 2835-15 – to authorize borrowing from time to time to meet current expenditures of The Corporation of the Municipality of Wawa during the fiscal year ending December 31, 2015.
By-Law No. 2836-15 – to provide for the establishment and maintenance of a Reserve Fund for the Wawa Drag Races.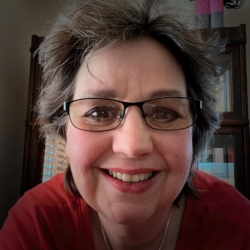 Latest posts by Brenda Stockton
(see all)