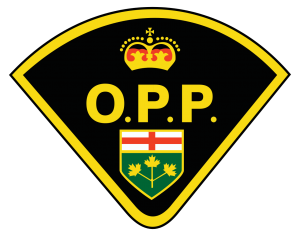 Police have charged one person, after the investigation of a fatal motor vehicle collision.
On September 30, 2023, shortly after 5:00 p.m., members from the Nipissing West Detachment of the Ontario Provincial Police (OPP), Greater Sudbury Police Service, Greater Sudbury Fire Service and Manitoulin-Sudbury Paramedic Services, responded to a two-vehicle collision on Highway 144, near Dowling, in the City of Greater Sudbury.
The driver of one vehicle, a 45-year-old-person from Rayside-Balfour, was pronounced deceased at the scene.
The highway was closed in both directions for under ten hours, while members of the OPP Traffic Incident Management Enforcement Team (T.I.M.E.) attended and assisted in the investigation.
As a result of the investigation, Brandy DESROSIERS, 32 years-of-age, from Chelmsford, was arrested and charged with, dangerous operation causing death.
The accused was release and is scheduled to appear at the Ontario Court of Justice on December 27, 2023, in Sudbury.