The Robinson Huron First Nations held a ceremony and media event on the final day of 2023 Robinson Huron Treaty Gathering at the GFL Memorial Garden to commemorate the signing of the Robinson Huron Treaty of 1850. This event, which also celebrated progress towards the proposed settlement in the Robinson Huron annuities case, marked the close of the Treaty Gathering. This event is a major milestone in the process of renewing our nation-to-nation relationship that is rooted in mutual respect, cooperation and partnership.
Hundreds of community members joined Robinson Huron Treaty Litigation Fund leadership and Ministers from the Governments of Canada and Ontario in the celebration.
In 2012, the 21 Robinson Huron First Nations initiated litigation against the Crown in right of Canada and Ontario for violating the promise in the Treaty to augment the annuity if resource wealth generated in the Treaty territory enabled the government to do so without incurring a loss. After Anishinaabe wins in the Ontario Superior Court and the Ontario Court of Appeal, Canada and Ontario and have been working with the Robinson Huron First Nations at the negotiation table to find common ground for resolving the annuities case outside of the courts.
In June, representatives for the parties announced the proposed settlement to resolve claims related to past annuities, which includes a total settlement of $10 billion for past compensation. The proposed settlement will not be final until it is approved by all parties and the claim for past compensation has been discontinued on consent of the parties and by order of the Ontario Superior Court. The Robinson Huron Chiefs and Trustees have approved the agreement. The governments of Canada and Ontario are continuing to complete their own internal processes to seek approval to sign the proposed settlement. These processes are not expected to change the terms of the proposed settlement in any way.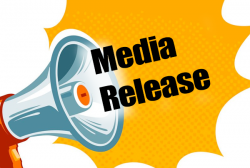 Latest posts by This Media Release
(see all)