Argonaut Gold Inc. is pleased to announce the appointment of Owen Nicholls to Vice President, Exploration.
"Owen joins the Company at a pivotal phase of growth to continue advancing the expansion of our flagship asset, Magino, and redeveloping the Florida Canyon mine. We will benefit from Owen's extensive hands-on exploration and management experience as he focuses on expansion of our two cornerstone assets," stated Marc Leduc, Chief Operating Officer of Argonaut Gold.
With construction complete at the Magino Mine and ramp up to reach commercial production underway, Brian Arkell, Vice President, Exploration decided that this was the right time to retire. Brian joined Argonaut in 2018 and has played a key role in the Company's development including defining 4.6 million ounces of gold resources (Measured plus Indicated) and a further 0.8 million ounces of gold resources (Inferred) at Magino.
"We are grateful to Brian for his contributions in the evolution of Argonaut. Moving forward, we have two very significant drill programs underway at Magino and Florida Canyon and we are thrilled to have Owen join our team to play a key role in our mission to deliver asset growth and operational excellence," stated Richard Young, President and Chief Executive Officer of Argonaut Gold.
Mr. Nicholls has considerable experience prioritizing exploration targets, assessing technical reports, resource estimation, feasibility studies, project evaluations, permit applications, and project development. He has successfully led exploration projects at mine sites and greenfield projects for Equinox Gold including resource expansion at the Mesquite mine and at Castle Mountain mine where he worked with Mr. Leduc to define 4.3 million ounces of gold resources (Measured plus Indicated) at this historic mine. Mr. Nicholls is a Certified Registered Professional Geologist and has obtained an MSc Geology from the Colorado School of Mines.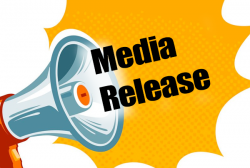 Latest posts by This Media Release
(see all)