Argonaut Gold Inc. reported financial and operating results for the three and six months ended June 30, 2023 (the "second quarter" or "Q2"), as well as a progress update for the Magino Mine. All dollar amounts are expressed in United States dollars, unless otherwise specified (CA$ refers to Canadian dollars).
"Argonaut delivered solid financial and operational results for the quarter, generating strong cash flows to help fund the completion of our newest mine, Magino. During the quarter, the Magino mill began ramping up, putting the mine on track for commercial production in the third quarter. We believe Magino could be one of the largest and lowest cost gold mines in Canada. To that end, during the third quarter, while commissioning the Magino mill, we are commencing a reserve development drilling program intended to increase reserves in combination with engineering studies to increase mill throughput. At the Florida Canyon Mine in Nevada, we are commencing a drill program during the third quarter as part of a proof-of-concept program on the sulphide material. We believe organic growth through mineral resource expansion will deliver significant value within the Company's asset base and lays the long-term foundation to grow our current production profile as we seek to become a low-cost, mid-tier North American gold producer," stated Richard Young, President and Chief Executive Officer of Argonaut Gold.
SECOND QUARTER HIGHLIGHTS
Financial Highlights
Revenues of $83.1 million was 25% lower than $111.4 million from the second quarter of 2022, due to lower planned production from the Company's three Mexican mines, partially offset by higher production from Florida Canyon and includes $0.1 million of initial ounces sold from the Magino mine.
Gross profit of $15.5 million was $4.3 million lower than $19.8 million from the second quarter of 2022, due to lower revenues from planned lower production.
Generated cash flow from operating activities before changes in working capital and other items totalling $17.4 million, a reduction of 25% from Q2 2022 due to lower gross profit.
Net income of $21.2 million, or $0.03 per basic and diluted share, compared to net income of $18.4 million, or $0.06 per share for Q2 2022, a 15% increase in net income.
Adjusted net income1 of $5.7 million, or $0.01 per basic share, compared to adjusted net income1 of $7.3 million, or $0.02 per share from Q2 2022, a decrease of $1.6 million.
Cash and cash equivalents of $71.8 million and net debt1 of $151.6 million at June 30, 2023.
Undrawn debt capacity of $20.0 million at quarter-end.
On June 29, 2023, the Company obtained a waiver on certain financial covenants on its $250 million financing package (collectively referred to as the "Loan Facilities") for the ongoing development and construction of the Magino mine.
Consolidated production of 43,492 GEOs, including the initial 3,295 ounces of gold from the Magino mine, was 27% lower compared to 59,190 GEOs from the second quarter of 2022, due to lower ore tonnes mined and processed at the Company's three Mexican operations.
Cost of sales per ounce1 of $1,590, cash cost1 per ounce of $1,304 and AISC1 per ounce of $1,594 were similar to the prior year period and largely in-line with 2023 full-year guidance. With the expectation of achieving commercial production at Magino in the third quarter of 2023, cost of sales per ounce1, cash cost1 per ounce, and AISC1 per ounce are expected to be in-line with full year 2023 guidance.
"Production and per ounce costs are largely on plan for the first half of the year, placing the Company on track to meet its full year production and cost guidance targets set at the beginning of the year. We continue to ramp up the mill at Magino to steady-state and are expecting to achieve commercial production in the third quarter of this year. The plant has been running at or above nameplate throughput capacity when operating," stated Marc Leduc, Chief Operating Officer of Argonaut Gold.
Growth Highlights
Magino Mine
During the second quarter, commissioning activities at the Magino mine were well underway, with the introduction of ore into the crushing circuit mid-May and the grinding circuit approximately one week later.
First gold pour was achieved mid-June.
During the month of June, the Magino mine produced an initial 3,295 ounces and sold 72 ounces. Accordingly, the Company recognized $0.1 million of revenues and $0.1 million of cost of sales in the period related to these initial pre-commercial production gold ounces.
As at June 30, 2023, the Company had incurred approximately $730 million (CA$947 million) of the $755 million (CA$980 million) estimated cost to completion ("EAC").
Initial results during commissioning indicate that throughput targets in the crushing and grinding circuits should be easily achieved, and the team was focused on achieving design parameters by working through instrumentation, electrical, and communications issues that are common in the startup phase of a process plant of this size.
Permits have been received to operate the process plant and tailings management facilities.
Workforce buildup of the permanent operating team is nearing completion but sourcing the remaining labour remains a challenge in the current economic environment, however, vacant roles are being temporarily filled by contract personnel.
Florida Canyon Mine
Exploration and development work focused on drilling within the oxide resource, tested a high-grade target in the West Sulfide Zone, and completed regional generative exploration work.
In the West Sulfide Zone, the Company completed six diamond drill holes, for a total of 1,258 metres in three drill fences; these holes were part of the Company's proof-of-concept evaluation of the sulfide resources.
Mexico
On August 4, 2023, the Company signed an agreement to acquire the necessary land to complete mining of the current reserve base at the San Agustin Mine. Subject to receipt of the necessary permit, expected later this year, mining is expected to continue into 2025.
We continue to work towards optimizing the value of our Mexican assets and we are evaluating the full spectrum of alternatives for the portfolio.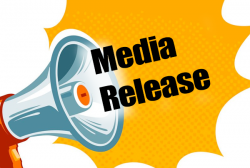 Latest posts by This Media Release
(see all)