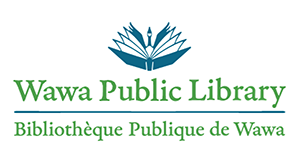 New Books on the 7- Day Shelf this week are: "The Happiness Plan" by Susan Mallery, "Welcome to Beach Town" by Susan Wiggs, "Private Moscow" by James Patterson and Adam Hamdy and "The Five-Star Weekend" by Elin Hilderbrand.
En Français, nous avons "Rose des Vents" par Valérie Chevalier.
Staff Pick of the Week is "The Good Sister" by Sally Hepworth. From the book jacket:
There's only been one time that Rose couldn't stop me from doing the wrong thing and that was a mistake that will haunt me for the rest of my life.
Fern Castle works in her local library. She has dinner with her twin sister Rose three nights a week. And she avoids crowds, bright lights and loud noises as much as possible. Fern has a carefully structured life and disrupting her routine can be…dangerous.
When Rose discovers that she cannot get pregnant, Fern sees her chance to pay her sister back for everything Rose has done for her. Fern can have a baby for Rose. She just needs to find a father. Simple.
Fern's mission will shake the foundations of the life she has carefully built for herself and stir up dark secrets from the past, in this quirky, rich and shocking story of what families keep hidden.
New movies this week is "The Revenant" starring Leonardo DiCaprio and Alejandro González, "Hideaway ", the 1995 thriller starring Jeff Goldblum and Christine Lahti, "Grey's Anatomy Season 18" starring Ellen Pompeo and for the kids, "Sesame Street Double Feature Elmo's Musical Adventure and Sing Yourself Silly". Come in and check it out!!
Our Summer Reading Club is well underway. Please stop by and pick up a pamphlet with details as to what is happening this summer at the library. Our Family Photo Scavenger Hunt wraps up this week! Come into the library and grab your Summer Reading Bingo Challenge for a chance to win a prize. There is a prize for adults and a prize for children. Make reading family fun for everyone.
The Candy Jar is filling fast! Let us know how many books your child has read and we will add their name in for the draw to win the Candy Jar. For every book read, a candy goes in the jar!
We are combining the Thursday's Clay Clubs into one beginning this week at 1:30. This will free up the morning slot to host the new Cine-Club! Beginning July 27th  at 10:00 am, Cine-Club will explore how to make a film from start to end including plotting, scripting, production, post-production and special effects. This club will develop children's creative writing, storytelling, team work, cooperation, work skills and time and anxiety management! Join Jacob for all of your TD Summer Reading Club fun!
If you enjoy all things Pokemon, you have to check this out! Trainers can meet other trainers and add friends to their friends list, battle in a raid, take over gyms, battle other trainers and gain valuable XP that allows them to level up!
If you are interested in trading or battling your cards, join us! Trainers have access to free wifi. Come and join us at our next Pokemon Go Club on Saturday August 12th starting at 11:00am at the Wawa Public Library!
If you love fantasy stories and always wanted to live out your dreams of plundering dragons' hoards and saving nobility in distress this may just be the club for you. Dungeons and dragons is a pen & paper, swords & sorcery game that has recently gone under a large redesign to deal with many of the concerns of the classic game. The current game takes place in the Spell-Jammer setting and runs Wednesday nights from 4:30-6:30pm by James Smith and is open to all ages 11+. More games for different age groups may come soon.
Seniors are invited to join our Knitting Connections group! For the summer months we are meeting on Thursday's at 3:00pm! All yarn and needles provided by the library. All of projects will be donated to those in need! Our box for the Ukraine is almost full!
Our Seed Library is open for all to use. We have a wide variety of seeds available to you.  Just ask at the circulation desk and Lesley would be very happy to help you.  Borrow, grow, share.   Happy Gardening!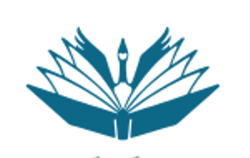 Latest posts by Wawa Public Library
(see all)