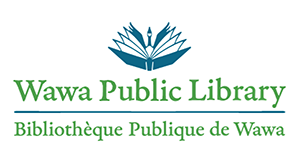 New books on the 7-Day Shelf this week are; "Fire with Fire" by Candice Fox and "Clive Cussler Fire Strike" by Mide Maden. En Français, nous avons "L'Affaire Henry Cross" par René Vézina.
STAFF PICK OF THE WEEK is "Untamed" by Glennon Doyle. From the book jacket:
Soulful and uproarious, forceful and tender, Untamed is both an intimate memoir and a galvanizing wake-up call. It is the story of how one woman learned that a responsible mother is not one who slowly dies for her children, but one who shows them how to fully live. It is the story of navigating divorce, forming a new blended family, and discovering that the brokenness or wholeness of a family depends not on its structure but on each member's ability to bring her full self to the table. And it is the story of how each of us can begin to trust ourselves enough to set boundaries, make peace with our bodies, honor our anger and heartbreak, and unleash our truest, wildest instincts so that we become women who can finally look at ourselves and say: There She Is.
New Movies on the Shelf are "Dr. Strange in the Multiverse of Madness" starring Elizabeth Olsen and John Krasinski. Available in Blu-Ray and DVD. Also new on the shelf is "The Banshees of Inisherin" starring Colin Farrell and Barry Keoghan, "Fargo season 3" starring Ewan McGregor and Carrie Coon. For the kids, we have "The Smurfs 2" starring Katie Perry and Christina Ricci. Come on in and check it out!
Events this week:
Join us on Saturday, June 17th, starting at 2:00 pm for a wonderful afternoon of music with Isabella and Doris! These two ladies are amazing, and you won't want to miss it! There will also be some clogging happening! Yes, the clogging shoes have been dusted off once again. You don't want to miss this event! If weather permits, it will be an outdoor concert! The event is free, but donations are gratefully accepted! Hope to see you all there!
We will have a special Grandpa Story Time in honour of Father's Day on Tuesday, June 13 at 3:30 pm. The Wawa Public Library has invited some special guest grandpas to read! There will be stories, a craft and a special draw! Everyone is welcome to attend this special Story Time! Check out our display of Father's Day books!
Regular Events:
 Join us, Tuesday – Friday starting at 3:30pm for Stories and Crafts Club, Clay Club, Chess Club and Game Club and we will mix it up every now and then and throw in a STEAM Club. For more info visit the library or check out our facebook page WPL Afterschool. Indi has a lot of very cool and fun activities planned so check out the Wawa Public Library Afterschool Program!
Join us for Tot Time every Wednesday from 10:00 – 11:00 am. Our goal is to introduce children to the library as soon as possible and to foster a life-long love of reading and books. We have stories, music, toys and crafts.  Parents or caregivers are welcome to drop in and check it out!
Join us every Wednesday at 1:30 pm for some adult crafting. If you have any ideas for crafts that you would like to see, we are open to suggestions. If you have crafting supplies you would like to donate to the library such as canvasses, wool, jars, ribbon, cricut supplies, we would be happy to take them.
 Join us on Saturday, June 17th at 11:00 am for our Pokémon Go Club. We will have a special guest joining us to talk about trading cards, how to spot a valuable card, how to take care of your cards so that they hold their value and much much more! There is someone to battle against, trade with, or share some tips on how to battle a legendary. Trainers, traders, and everyone is welcome. The Club is open to adults and kids, anyone who is playing Pokémon Go or any Pokemon card collectors looking for a trade or a battle! Gotta catch'em all!
 Don't Forget:

Our seed library is open for all to use. We have a wide variety of seeds available to you.  Just ask at the circulation desk and Lesley would be very happy to help you.
We have used books for sale! $0.25 each for paperback and $0.50 each for hard cover! Kids' books are $0.10 each! DVDs are $2.00 each. Selling old books and DVDs will allow us to buy MORE new books and movies! Come on in and check it out!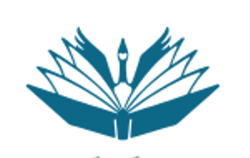 Latest posts by Wawa Public Library
(see all)