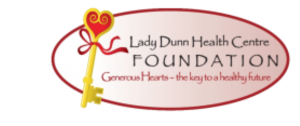 Why does the Lady Dunn Health Centre Foundation fundraise and ask for donations?
50/50 raffles,
Catch the Ace,
wine tasting,
golf tournaments,
giving programs, and
Trivia nights.
These are only some of the ways the Lady Dunn Health Centre Foundation attempts to raise money to support our local hospital.
Why does the Lady Dunn Health Centre Foundation have to fundraise and ask for donations?
Doesn't the Ministry of Health and Long-Term Care give hospitals money?
While the majority of operating dollars flow from the Ontario government, funding for capital equipment is a shared responsibility between hospitals and their communities. We rely on donors' generosity to purchase and upgrade equipment and technology so the LDHC can continue to deliver first-class care.
Even when the LDHCF is not running a fundraising event, the need for donations is still there.
COVID and new social norms have hindered our ability to host in-person events and be active in the community. We are beginning to hold events again but in the meantime, there are several different ways you can continue to support local health care services provided at the LDHC. All donations receive a tax receipt and donations over $200 are recognized on our donor boards.
You can make a donation to;
the general fund
long term, cancer or palliative care
in honour or in memory of someone
You can enrol in our;
– monthly giving program – small monthly donations add up!
wedding program – have guests make a donation to the LDHC instead of buying gifts or pay to have the bride and groom kiss then the money gets donated
payroll deduction plan
bequeathing program
funeral program – in lieu of flowers
There are many ways for you to give. You can donate money or volunteer your time to help with fundraisers or to be on the Board of Directors.
Your generous hearts do make a healthy future. Think about and plan how you can support the Foundation!
Any questions or comments, please do not hesitate to contact our coordinator Angela Calaiezzi at 705-856-2335 ext. 3219 or at [email protected].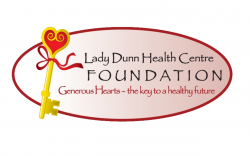 Latest posts by LDHC Foundation
(see all)