There is still NO THREAT to the community.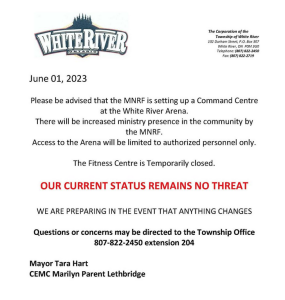 Much of the Perimeter Supression system has now been installed in the community. This is a precautionary measure in accordance with our Action Management Plan.
Please make sure that you do not move or relocate any of the lines. Do not park on any portion of the hose. This is one of the means to protect your home if the worst-case scenario happens.
The call line at the township will be available again nthe morning at 8:30am 822-2450 ext 204
The MNRF briefing will be posted shortly on the town webpage with a link on FB.
Please share this information with friends, family and neighbours, especialy those that do not have computer access.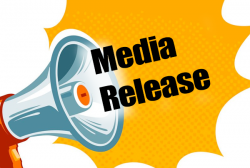 Latest posts by This Media Release
(see all)