On Tuesday, NDP MP Charlie Angus (Timmins-James Bay) called on the government to start respecting Jordan's Principle and reimburse health-care providers for their care to First Nations children.
Under Jordan's Principle, the government is legally obligated to ensure all First Nation children have access to health care, no matter where they live or the cost.
Due to the Liberal government's delay, children are now going without care, and health-care providers are deep in debt as they await reimbursement.
"The Liberal government is once again in open defiance of its legal obligations to pay for First Nations children's health care, under Jordan's Principle.
First Nation children in British Columbia are now denied medical therapy because this government refuses to pay the bills.
Speech pathologists in Northern Ontario have been pushed to the point of bankruptcy by a policy of delaying and denying payment for Jordan's Principle.
Without this treatment, these children's lives will be permanently impacted.
This minister has been asked time and time again to stand up for the children.
Why is her department refusing to respect Jordan's Principle?"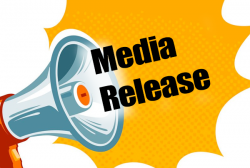 Latest posts by This Media Release
(see all)