A heartfelt thank you to all the awesome people who came to my 80th Birthday Party at the Bakery.
Thank you to Judy, Connie and Marcie for the amazing lunch and venue. Thank you to the people who came from out of town, and thanks to my family who came from Sudbury, Timmins, Belleville and Sault Ste Marie. A very special Thank you to Cindy and Cathy you always amaze me, I am truly blessed to have all of you in my life.
The cards and gifts were very special, thank you. I expected to slip into the next decade quietly, but you sent me in with a bang! Thanks to the wonderful Staff and Students at Sir James Dunn who also had special cupcakes, cake, balloons and flowers for me on my Birthday,  WOW!
Bless you all.
Thank you,
Lorna Chiupka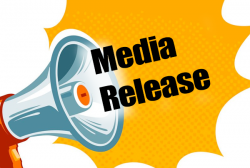 Latest posts by This Media Release
(see all)