The Congress of Aboriginal Peoples is calling on Canadian Senators to ensure all Indigenous Peoples are included in the planned Reconciliation Council being created by Bill C-29. The oversight body is a "Call to Action" from the Truth and Reconciliation Commissions' 2015 report. It is vital that urban Indigenous voices and CAP have a seat at the table, and therefore Senators must make an amendment allowing us to take part.
"Reconciliation must start with inclusion," says CAP National Chief Elmer St. Pierre. "There are five National Indigenous Organizations, but for some reason the Liberal Government is playing partisan politics excluding CAP and the voices of urban Indigenous peoples."
The Reconciliation Council is a product of Bill C-29 which the Liberals introduced last year. Under the proposed legislation, the Council would be considered a not-for-profit corporation comprised of nine to 13 directors. Earlier this year, opposition members put forward an amendment to include CAP and our voices in the council, but Liberal MP's heartlessly voted against the change.
"The government is attempting to divide and conquer, choosing who they consider Indigenous," says CAP National Vice-Chief Kim Beaudin. "Reconciliation doesn't just happen on reserve – the vast majority of Indigenous peoples now live in urban and rural areas and their voices must be heard."
Senators now have a significant opportunity to put forward an amendment allowing hundreds of thousands of Indigenous voices to participate in the reconciliation process. CAP is optimistic sober-second thought will prevail, and our voices will be heard.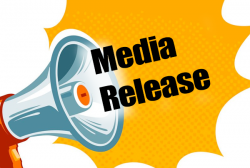 Latest posts by This Media Release
(see all)