Apr 17, 2023 at 10:15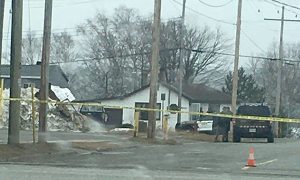 A male has been arrested in this incident. Wawa-news will post the media release from SE OPP – Wawa when issued.
Apr 17, 2023 at 09:27
At 9:00 a.m. SE OPP tweeted: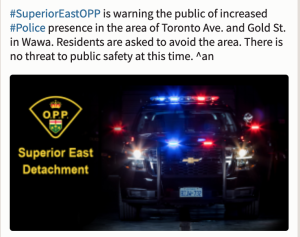 Apr 17, 2023 at 07:20
A loyal Wawa-news reader has sent this photo showing that Gold Street at Broadway Avenue has been closed with a ribbon caution tape and a traffic cone.
Apr 17, 2023 at 05:46

The OPP Communications North East tweeted this at 4:25 a.m. a vague warning for Wawa. Wawa-news can confirm that the region of concern is the area of upper Toronto Avenue.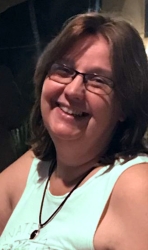 Latest posts by Brenda Stockton
(see all)