Plato Gold Corp. is pleased to report the final results from its Phase 1 exploration program completed in November 2022 on the Pic River PGE-Cu Project.
The property is located 30 km northwest of Marathon, Ontario and contiguous to the western boundary of Generation Mining Limited's Marathon Palladium-Copper Project. In November of 2022, Generation Mining received the final environmental approvals for the mine development and site construction (Measured and Indicated Resource of 4.19 Moz Pd, 1.1 Mlb Cu, 1.39 Moz Pt and 0.53 Moz Au, Generation Mining website, Feb. 2023). The northern portion of Pic River Property is located on strike with Generation Mining's Sally Deposit within the Coldwell Intrusive Complex Eastern 'Rim' Gabbro. The western end of the Eastern Gabbro underlies the Pic River Property. As indicated in the company's previous news release of November 30, 2022, only a select number of coincident magnetic-electromagnetic (EM) anomalies determined from Plato's October 2021 Prospectair Geosurveys airborne geophysical survey were visited and sampled during this initial ground work.
Geochemical analysis of the final suite of samples collected during the Phase 1 program ranged from <1 ppm Cu to 178 ppm Cu, 2 ppb Au to 349 ppb Au, 2 ppm Ni to 128 ppm Ni and 5 ppm Cr to 180 ppm Cr. Helicopter support was used to access these sites along the northern 'rim'.
Phase 2 exploration work planned for the 2023 field season will target the remaining high priority geophysical anomalies on the property with detailed mapping and sampling. Moving forward, trail access developed during the 2022 field program will allow the use of mechanized equipment for trenching, sampling and diamond drilling of key targets.
The technical and scientific disclosures in this news release were reviewed and approved by Gerald D. White, B.Sc., P.Geo., a 'Qualified Person' (QP) under National Instrument 43-101.
About Plato Gold Corp.
Plato Gold Corp. is a Canadian exploration company traded on the TSX Venture Exchange, OTC Markets, and Frankfurt Exchange with projects in Timmins, Ontario, Marathon, Ontario and Santa Cruz, Argentina.
The Pic River Platinum Group Metals (PGM) Project consists of 2,247 hectares in Foxtrap Lake and Grain Township, near Marathon Ontario of which 19 claims are contiguous to the western boundary of Generation Mining's Marathon PGM project and is located on strike to Generation Mining's Sally deposit.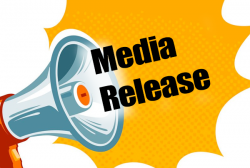 Latest posts by This Media Release
(see all)