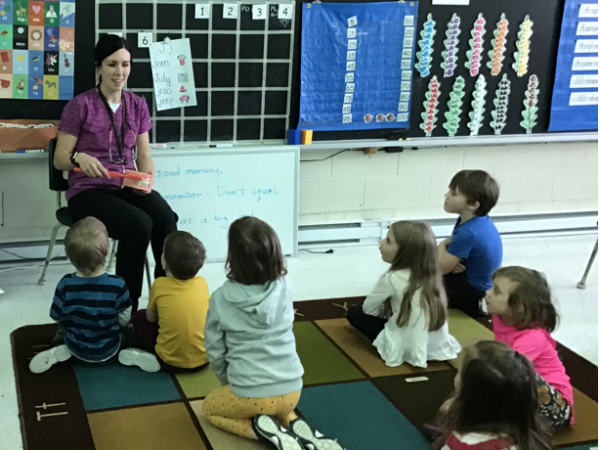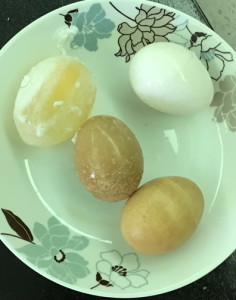 The Kindergarten students at Sir James Dunn Public School are learning about community helpers.  Last week two chefs made a visit and this week they were lucky to have Miss Senecal, a dental hygienist visit.
The little ones now know that they have 20 teeth when they are younger and they could have up to 32 teeth when they are adults.  Hygienists go to school for 3 years to learn how to help us keep our teeth healthy. She showed us how to brush our teeth properly and left us with a new toothbrush and flosser each. Before leaving we conducted a great visual experiment of what certain liquids can do to our teeth.  White eggs were placed in jars of vinegar, pop, juice, and water.  Once the eggs sat in the liquid for 24 hours many little ones have declared that they will only be drinking water from now on or rinsing their mouths after drinking or eating acidic and sugary foods.
We have been very lucky to have community members share with us all about their careers.  Next week Dr. Poldmaa, our principal and scientist will be teaching us about the study of birds.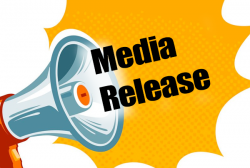 Latest posts by This Media Release
(see all)