Algoma Steel Group Inc. (NASDAQ: ASTL; TSX: ASTL) ("Algoma" or "the Company"), a leading Canadian producer of hot and cold rolled steel sheet and plate products, today provided guidance for its fiscal fourth quarter 2022.
Fiscal fourth quarter 2022 shipments are expected to be in a range of 540,000 to 550,000 tons, and Adjusted EBITDA is expected to be in a range of CAD$310 million to CAD$320 million.
The slight sequential decrease in expected shipments and, to a lesser extent production levels, as compared to the fiscal third quarter 2022 is largely due to challenges across the logistics supply chain and COVID-related impacts. The fourth quarter outlook includes the impact of the work stoppage at Canadian Pacific Railway that began March 20, 2022. While there have been subsequent positive announcements regarding the resolution of this labor disruption, some adverse impact is expected as the Company had made preparations to mitigate against a potentially prolonged outage. Additionally, Algoma expects to end the quarter with above average work in process and finished goods inventories to fulfill deferred shipments in future periods. The Company continues to generate significant cash flow and remains confident in its cash generating potential in fiscal 2023 and beyond.
Shareholder Returns Update
As previously announced, on March 1, 2022 the Toronto Stock Exchange approved the Company's intention to make a normal course issuer bid ("NCIB") for a portion of its common shares as opportunities arise from time to time, allowing the Company to repurchase up to approximately 7.4 million shares during the period of March 3, 2022 to March 2, 2023. On March 31, 2022, the Company is scheduled to make its first quarterly dividend payment of US$0.05 per common share for shareholders of record at market close on February 28, 2022. Based on its consistently strong financial performance, Algoma continues to evaluate a range of value enhancing initiatives to generate attractive long-term returns for stakeholders.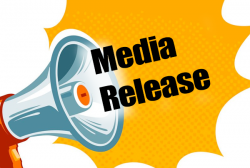 Latest posts by This Media Release
(see all)