October 1, 2020
The MMCC is Reopening!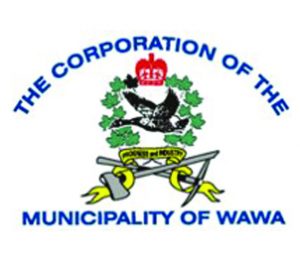 We are almost ready to return to our new 'normal' here at the MMCC! Regular youth programing is scheduled to start on October 13, with Defined Movement Dance, Wawa Wado Kai, Wawa Minor Hockey, Wawa Figure Skating Club, and the Wawa Mustangs prepared to welcome your children back! If you would like contact information for any of these organizations, we are happy to provide it to you. Senior programming will begin around the end of October, and adult shortly after that, provided all goes well with the initial reopening. The Gym and Sauna will remain closed for the time being.
Our 'new normal' will look a lot different at the MMCC this season. The facility has been broken into 4 Zones, allowing the Maximum Capacity to be 50 in each area (with the exception of the curling area). Your Organization will inform you of the correct entrance to the MMCC to be used, and due to contract tracing and capacity levels; if you need to enter a different 'Zone' you must exit the building and re-enter using the appropriate doors, there is NO INTERNAL ACCESS TO OTHER ZONES. The Zones will be colour coded, and easy to follow, and there is a washroom available in each section. Please be prepared to be screened and have your contact information collected by your
organization every time you enter the building, this is a requirement for everyone.
Masks are required, with the exception of being actively engaged in physical activity. Everyone must to come dressed for their activity with the exception of changing footwear. Change rooms at this time, are not available for 'changing', just footwear.
Please be aware of capacity levels and social distancing all times, and note that the entrance and exit times for activities is quite strict, as it is required to give staff the appropriate time to sanitize in between users. Please take the time to review the MMCC Guidelines, and contact your organization or us with any questions! (for full copies of the MMCC reopening plan, please contact us).
We are looking forward to seeing everyone this fall!
MMCC Staff
Phone: 705-856-2244 x240
E-Mail: [email protected], [email protected], [email protected]
Website: www.wawa.cc
Quick Links
COVID 19 GUIDELINES FOR CURLING, FITNESS, AND SPECIAL EVENT ROOMS
Entrance
Participants can enter the building no earlier than 10 minutes prior to the start of their booking time
Participants must enter through their designated entrance

Curling – Back curling door
Fitness – Fitness/Gym (squash court) door
Special Function Rooms (banquet hall/lounge) – Front lobby

Patrons MUST sanitize their hands using the hand sanitizer dispenser provided
Social distancing of 2m must be followed wherever possible
All groups are responsible to screen and contact trace/sign in their volunteers and participants before each rental, records of these must be kept, and be available to the Municipality or Algoma Public Health (APH) upon request
Each participant and volunteer must wear a face covering when in the facility, with the exception of when actively engaging in physical activity
Users can only remove masks upon commencing physical activity
Capacity limits must be followed at all times
Each Section has designated washrooms:

Curling – Men's Changeroom
Fitness – Women's Changeroom
Special Function Rooms – Public Lobby Washrooms

There is no access to other sections of the Community Centre internally, users must exit, and walk around to the appropriate entrance.
Usage
Users will come dressed with their specific equipment on, and will change footwear in the space provided
Showers and Locker areas in the dressing rooms are closed.
Water Bottle refilling stations will be available, water fountains are not.
All user groups are responsible for their own equipment, including cleaning and disinfection, and ensuring this is done before entering and after use.
Storage of each users group equipment must be in the designated room/location between uses to ensure no equipment will cross between user groups
After Rental
Volunteers and participants must exit the building within 10 minutes of the end of their allotted rental time
FAILURE TO FOLLOW THESE GUIDELINES AND THE MMCC REOPENING PLAN COULD RESULT IN IMMEDIATE EJECTION FROM THE FACILITY AND FUTURE BOOKING PRIVILEGES REVOKED
COVID 19 GUIDELINES FOR ARENA USAGE
Entrance
Participants can enter the building no earlier than 20 minutes prior to the start of their ice time
Participants must enter through the South Hallway Entrance
Patrons MUST sanitize their hands using the hand sanitizer dispenser provided
Social distancing of 2m must be followed wherever possible
All groups are responsible to screen and contact trace/sign in their volunteers and participants before each ice time, records of these must be kept, and be available to the Municipality or Algoma Public Health (APH) upon request
Each participant and volunteer must wear a face covering when in the facility, with the exception of when actively engaging in physical activity
Users can only remove masks upon entering the ice
Capacity limits must be followed at all times
Washrooms are only available in Dressing Room 5
There is no access to the Canteen area by Arena users
Before Ice Use
Dressing room 5 will be provided, has a capacity of 11, and will have signage/markers to indicate spacing for proper social distancing
Benches will also be provided for tying skates, and will have signage/markers to indicate spacing for proper social distancing
Showers in the dressing room are closed.
Participants must come dressed with all of their equipment, and will change footwear only using the space provided.
Water Bottle refilling stations will be available, water fountains will not
Ice Use
All user groups are responsible for their own equipment, including cleaning and disinfection, and ensuring this is done before entering and after use
Storage of each users group equipment must be in the designated room between uses to ensure no equipment will cross between user groups
Scorekeeper/music box, penalty boxes and Away bench must be booked in advance of the ice time
Coaches must return nets to the back of the arena ice (Olympia entrance), to be sanitized by staff at the end of ice time
ABSOLUTELY NO SPITTING IN THE FACILITY OR ON THE ICE
After Ice Use
Volunteers and participants must exit the building within 10 minutes of the end of their allotted ice time
FAILURE TO FOLLOW THESE GUIDELINES AND THE MMCC REOPENING PLAN COULD RESULT IN IMMEDIATE EJECTION FROM THE FACILITY AND FUTURE BOOKING PRIVILEGES REVOKED
MMCC ROOM CAPACITY – COVID-19
| | |
| --- | --- |
| | |