Today is the fifteenth day of the North Algoma Wellness Challenge. Some of yesterday's submissions are in the gallery above. The Reenacment Challenge was won Maxime Dechamplain and her family with a great Lion King reenactment.
Today's Challenge is another Game Night! Participants are asked to pullout their board games, card, puzzles or virtually play a gam with friends.
To participate in the North Algoma Wellness Challenge follow the steps below.
Accept the challenge as posted.
On FB go to the Wawa Walks FB where today's challenge is, comment on that post with a picture of you or the people in your house completing the challenge. Please remember to post by 11:59 p.m. the day of the challenge.
If you do not have Facebook, have a family or friend post the picture for you but make sure they include your name so that organizers know who you are or email

[email protected]

your picture and they will post it for you.
In order to get your creative juices flowing, here are the rest of the challenges and the winners.
Day
Challenge
Winner
27-Apr
Monday
1
Keep Moving
Jamie Brett
28-Apr
Tuesday
2
Lip Sync Contest
Ashley Dechamplain
Baby Shark
29-Apr
Wednesday
3
Old Fashioned Games Day
Stewart Family
decorating driveway
30-Apr
Thursday
4
Craft Day
Cheryl Tremplay
Kitchen curtains
1-May
Friday
5
Family Traditions!
Jesse Dawn
Cardboard cutout for grandparents
2-May
Saturday
6
Outdoor Photo Contest
Melanie Coe
How much wood could a woodchuck chuck?
3-May
Sunday
7
Sports Day
Laura Mitchell
Puddle jumping
4-May
Monday
8
Keep Moving
Wendy Bonitzke
Hiking – Pretty Big Hill
4-May
Tuesday
9
Scavenger Hunt

Lora Doucette

6-May
Wednesday
10
Homemade meal day

Geneviève L-Verreault

Quick & Easy Hamburger Casserole
7-May
Thursday
11
Jam Session
Barb Hunter

Ukulele, piano and this noisemaker.

Note the huge smile!

8-May
Friday
12
Spa Day

Christine Rask

All natural products for our spa day.

Thanks 

Mirinda Patterson

for the wonderful products

9-May
Saturday
13
Craft Day
Megan Beland
Winter Sleigh Storage & the platform to a new shed
10-May
Sunday
14
Get Baking
Nadine Cartledge
Banana bread and peanut butter chocolate swirl mini loaves… for the special mamas in our lives!
11-May
Monday
15
Keep Moving
Diane Spencer
12-May
Tuesday
16
Mindfulness Day
Catherine Andrews
13-May
Wednesday
17
Have a Picnic!
Heather Watson-Crawford
We took our favourite snack of broccoli outside while playing in the backyard all day! What a wonderful day to be in the sun.
14-May
Thursday
18
Reenactment
15-May
Friday
19
Games Night
16-May
Saturday
20
Give Gratitude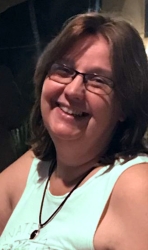 Latest posts by Brenda Stockton
(see all)