Alleluia!  Christ is Risen!
Christ is Risen Indeed!  Alleluia!
Although we cannot meet for Worship together you  may like to read the Scriptures for May 10, 2020 – Fifth Sunday of  Easter.
Acts 7: 55 – 60    Stephen is stoned.
Psalm 31             My times are in your hands.
1 Peter 2: 2-10    A chosen race, a royal priesthood, living stones.
John 14: 1-14      I am the way, the truth, the life.
To Ponder
What does it mean to be a "chosen race"?  Are other people not chosen ?  What does this say or not say about the meaning of belonging in the church?
Gathering Lent/Easter 2020  pg. 23  – used with permission
The U.C. W. requests that all items for the next Thrift Shop be saved at home as we cannot enter the Church to sort.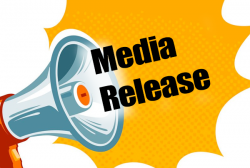 Latest posts by This Media Release
(see all)