THERE WILL BE NO PROGRAMMING THE WEEK OF FEBRUARY 25TH.  WE APOLOGIZE FOR THE INCONVENIENCE.
NEW BOOKS–Our New Books on the 7-Day Shelf this week are; "In Bloom" by C.J. Skuse, "Turning Point" by Danielle Steel, "The Gown" by Jennifer Robson, "Liar Liar" by James Patterson.  Come on in and check out all of the great reads on the 7-Day Shelf!
STAFF PICKS FOR THE MONTH OF FEBRUARY ARE; "The Late Show" by Michael Connelly, "The Little Old Lady Who Broke All the Rules" by Catharina Ingelman-Sunderg, "The Impossible Dead" by Ian Rankin and this week's feature is "Day Into Night" by Dave Hugelschaffer.  (from book jacket) When forest fire forensics expert Porter Cassel is called in to help catch a serial arsonist who goes by the name "Lorax", he must juggle his official investigation with a personal one: the Lorax's modus operandi resembles that of a long-dormant ecoterrorist who planted the bomb that killed Cassel's fianceé. His personal investigation creates friction with the Mounties, who have jurisdiction over the latest series of murders.
As the search continues, Cassel finds he has more to worry about than just a turf battle, when he is framed for the murder of one of the suspects in the case. How will he prove his innocence, as well as discover the identity of the arsonist?
Check out a Staff Pick and let us know what you think!
SLEEPY TIME STORY TIME: Our next Sleepy Time Story Time will be held on February 21st, 2019 starting at 5:30 pm.  Together we will read a great story, do a fun craft and eat a tasty snack! Parents are asked to come with their children. Our story for Sleepy Time Story Time will be "Henry Holton take the ice" by Sandra Bradley. This is a free program that promotes reading and literacy.  Come on out to the library and enjoy the fun! 
AFTER SCHOOL PROGRAM is well under way but we always welcome new participants!!  This is open to children up to the age of 13. Children aged 5 and under must be accompanied by an adult. We have Story and Craft Club on Tuesday, Clay Club on Wednesday, Drawing Club on Thursday and Game Club on Friday. The program runs from 3:30 – 4:30 pm. For more information call Suzie at the circulation desk at 705-856-2244 ext 290. Please remember the After School Program is free of charge!
MUSIC NIGHT- The Wawa Public Library will be hosting another Music Night on Wednesday, February 20thstarting at 6:00 pm.  We welcome a Song Circle featuring the Charbonneaus and the Rodgers! It is going to be an awesome night and you don't want to miss it!  Make sure you save the date on your calendar. 
BOARD MEETING – The next Wawa Public Library Board Meeting will be held on Wednesday, February 20thstarting at7:00 pm at the Wawa Public Library.  The meeting is open to the public and all are welcome to attend.
WEBSITE-Our website address will be changing.  The address is currently www.mtpl.on.ca but will be changing in the next week to wawa.olsn.ca.  We apologize for any inconvenience our patrons may experience in the following weeks!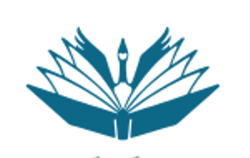 Latest posts by Wawa Public Library
(see all)