Michael Mantha, MPP for Algoma-Manitoulin and NDP critic for Northern Development and Mines, urged the Ford Conservatives Thursday in question period not to pass up an opportunity to bring jobs to northern Ontario.
The Northern Ontario Heritage Fund Corporation recently released its interest in a long-stagnant mill in Chapleau. But despite Indigenous and forestry industry interest in the mill, it appears poised for salvage.
"This would mean a loss of opportunities, loss of jobs, loss of development and growth for this community in Chapleau," said Mantha. "The people of northern Ontario deserve better."
Mantha called on the Minister of Northern Energy, Development and Mines and Indigenous Affairs to come to Chapleau and meet with the locals who are willing to make the mill work.
"There is an industry here who is looking at getting this going," said Mantha. "They're waiting for you to come to the table.
"What is this government going to do instead of letting this mill go into a salvage?"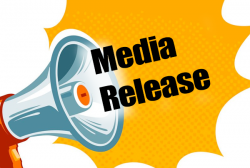 Latest posts by This Media Release
(see all)