Ontario's Government for the People is delivering on its promise to repeal the Green Energy Act, 2009, that led to the disastrous feed-in-tariff program and skyrocketing electricity rates for Ontario families.
"The Green Energy Repeal Act eliminates a piece of legislation that introduced disastrous changes to Ontario's energy system that led to rising electricity rates for families and businesses," said Minister of Energy, Northern Development and Mines, Greg Rickford. "By repealing this act, we're restoring planning decisions to municipalities that were stripped by the previous government and ensuring local voices have the final say on energy projects in their communities."
The Green Energy Repeal Act gives the government the authority to stop approvals for wasteful energy projects where the need for electricity has not been clearly demonstrated. This will put the brakes on additional projects that will add additional costs to electricity bills that the people of Ontario simply cannot afford. Along with repealing the Green Energy Act, the new legislation gives municipalities the final say over the siting of future energy projects in their communities.
"AMO is pleased that by repealing measures of the Green Energy Act, Bill 34- Green Energy Repeal Act, restores local planning powers," said Mayor Jamie McGarvey, Town of Parry Sound and President of the Association of Municipalities of Ontario. "Renewable energy projects should be guided by the ambitions and visions of communities and the people who live there. They should not be imposed."
The government has committed to lowering hydro bills by 12 per cent. Actions taken to date include:
Amending the Ontario Energy Board Act, 1998, to require the Ontario Energy Board to exclude any compensation paid to Hydro One's Chief Executive Officer and other executives from customer rates for Hydro One.
Cancelling more than 750 wasteful energy contracts to save $790 million for Ontario electricity customers.
Establishing a new leadership team at Hydro One that will consider Ontario's electricity customers in all of its planning. This will lead to a more efficient and affordable electricity system over time.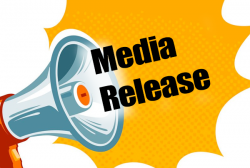 Latest posts by This Media Release
(see all)