The NDP's Anti-Racism critic Laura Mae Lindo is pointing out that, with Indigenous children far more likely be in care than non-Indigenous children, Doug Ford needs to reverse his elimination of the Child Advocate's office to avoid putting up another discriminatory barrier for Indigenous youth.
"In my riding of Kitchener Centre, Indigenous children are five times more likely to come into care than white children," said Lindo. "Black kids are twice as likely to come into care as their white counterparts."
"It's obvious that Indigenous and racialized children and youth will be disproportionately impacted by this dangerous cut, because they are consistently overrepresented in care across the province. If Doug Ford doesn't reverse his dangerous elimination of the Child Advocate's office, he's putting up another barrier and allowing another form of institutional discrimination that disproportionately hurts Indigenous and racialized kids."
Earlier this week, people with lived experiences in care, child and youth advocates, and parents packed into the legislature to express their disgust and concern, and to support the NDP's call for the Ford Conservatives to reverse the cut.
Ford's removal of the Child Advocate office will leave the most vulnerable children and youth in Ontario to fend for themselves. Prior to this cut, when children in care — those who are supposed to be under the watch of the government — were being abused or hurt, they were able to turn to the independent Child Advocate. Lindo also stressed the importance of equitable access that the Office of the independent Child Advocate provided youth across Ontario.
"This callous cut means that Indigenous youth will no longer have access to the Thunder Bay Office of the Provincial Advocate for Children and Youth. And urban and rural youth across the province will lose access to a phone line that connected them directly with an advocate. This will drastically reduce their chances of connecting with professionals who will advocate for their best interests."
According to Ontario Children's Advocacy Coalition spokesperson Anna Amy Ho, Ford's decision will drastically increase the risk of Ontario children falling through the cracks. "This will strip them of their ability to be heard when their safety, health and well-being is at risk," said Ho. "Nearly 17,000 children in government care will now have no way to hold guardians like foster homes accountable."
SOURCE – Laura Mae Lindo, NDP Anti-Racism Critic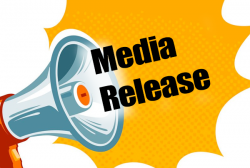 Latest posts by This Media Release
(see all)